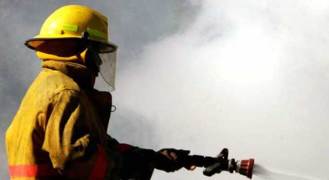 Residents in the Cavedale-Trinity roads area of east Sonoma County north of Sonoma will participate in the county's first-ever full-scale evacuation drill Saturday morning.
The 8-10 a.m. drill is part of the county's effort to prepare for wildfires and other potential disasters.
Participating residents will receive an alert when the drill begins, then practice evacuating their homes and driving on evacuation routes to the Hanna Boys Center at 17000 Arnold Drive in Sonoma.
"From the challenges we faced during the catastrophic fires of 2017, we have learned how to better prepare for a disaster and are asking Sonoma County residents to get involved," said Chris Godley, director of the county's Department of Emergency Management.
"Residents can do their part by being in contact with each other, signing up for SoCoAlert and practicing evacuation routes," Godley said.
The SoCoAlert emergency messages can go to residents' home and work phones, cellphones, an email address, text and via a free app on Apple and Android devices.
The Department of Emergency Management is identifying other high-priority communities with thick vegetation and limited access for coordinating evacuation exercises.