The family of missing Oakland toddler Daphne Webb remain hopeful the girl will be found.
A prayer vigil was held for Daphne on Thursday, which marked one year since the 2-year-old girl was reported missing by her father, John Webb, who committed suicide in May.
"In the advent of her father committing suicide we're still reaching out," said Kevin Davis, Daphne's grandfather. "Still hopeful, but no closer than we were a year ago."
Webb told Oakland police he left Daphne in his car with his mother, who has dementia, while he ran into a convenience store. When he returned, Daphne was gone.
Davis had hoped to sit down with Webb to get some answers.
"We didn't have the kind of talk we wanted to have," Davis said. "We alluded to it. We need to sit down and talk, but he avoided us as much as I hate to say it. That's what happened."
Webb was a person of interest in Daphne's disappearance.
Marc Klaas, who heads the Klaas Kids Foundation, has helped Daphne's family and said the anniversary vigil is important.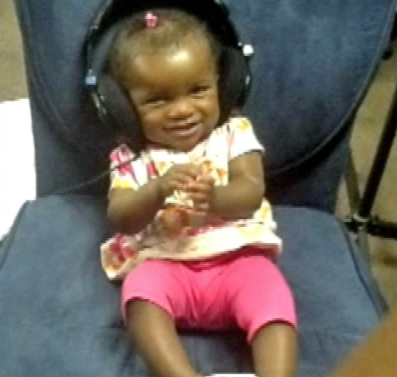 "As long as the situation is kept alive in the public consciousness, there is hope of jarring someone's memory or someone coming forth with something they might know," Klaas said.
The Alameda County District's Attorney's Office is now handling the case and are investigating new leads.
For now, Daphne's family said the girl remains in their thoughts.
"We haven't forgotten her," Davis said. "We love her and are still hopeful."
Published at 6:39 PM PDT on Jul 10, 2014 | Updated at 9:15 AM PDT on Jul 11, 2014