With the 2012 Olympic Games of London fading into memory, the red white and blue clothing stuffed back into drawers, and the evening's TV selection no longer pre-determined, Olympic athletes have begun slipping back into their old regular lives.
But even in the quiet East Bay town of Danville, women's water polo gold medalist Maggie Steffens wasn't shying from the spotlight.
On Friday, an appearance at a Danville gym turned into an Olympic-sized fan fest. Inside a scrum of kids, parents and well-wishers Steffens signed autographs, posed for about a zillion photos, and let the youngsters lift her four-pound gold medal.
She happily fielded questions like; "What did she eat after the U.S. beat Spain?(McDonalds); "Has she ever gotten hurt under water?"(not really); and "is water polo as violent as it looks in the underwater cameras?"(it's physical, but fun). "I was once in their spot," said Steffens between autographs.
"I was once five or ten years old dreaming of being an Olympian." Steffens dreams have probably now defied even the limits of a truly bold imagination. Steffen lead the women's water polo team to an 8 – 5 victory over Spain, earning a gold medal in the process.
With her sister Jessica as a teammate, she did the locals proud. "I'm just in awe of them," said Maggie's mother Peggy Steffens.
"They're amazing and they have so much fun in the pool so it makes it easier for us." After the games, Maggie Steffens arrived back in Danville to posters and flags strewn throughout her tranquil neighborhood. The neighbors even took to posting the scores of he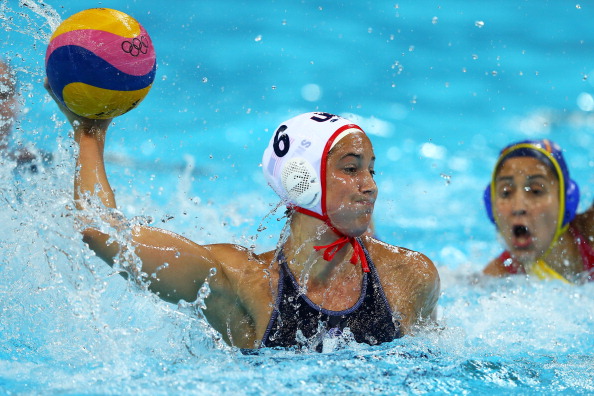 r games on trees.
"The first thing I see is 'congratulations Olympians Jessica and Maggie' and all of our scores on the corner of our street," said Steffens.
Among the first orders of business for Steffens was to hug her dog Speedo, visit friends and sleep… a lot.
But soon she was embracing her role as a new ambassador for a sport that doesn't normally grab headlines. "She's got a lot of energy in case you didn't notice," said Peggy Steffens.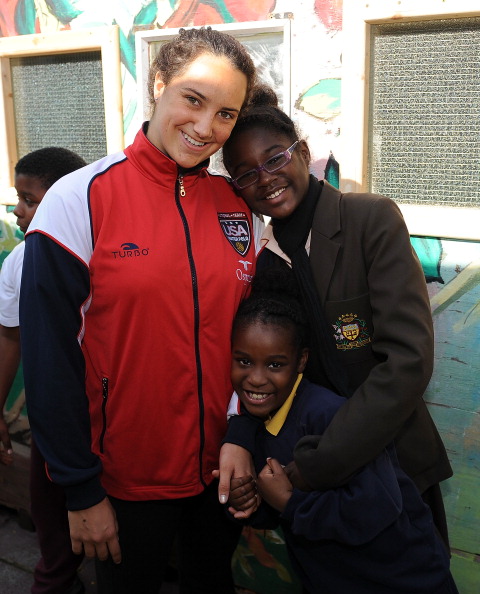 "She's been like that since she was little. She's enjoying every minute of it." The Olympian says she plans to enjoy a week of rest before resuming her training. In a month, she'll begin her freshman year at Stanford. "So it's going to be kind of fun to just go to Stanford, be 19 years old and make new friends, go to school, do homework," Maggie said, without even a trace of sarcasm.
But try as she might, life as normal, may prove elusive. During a visit to a recent Danville car show, she was swamped by well-wishers who recognized her, even without her swim cap. For at least now, she said she's happy for the accolades.
"To know that I have an impact to help water polo grow, especially women's water polo," Steffens said, "that's the best opportunity to me."