Horse owners in the Clayton area say they had to move fast to get their horses out of the way when the Morgan Fire started Sunday afternoon near Mt. Diablo, which by Monday morning, had charred 1,500 acres.
Contra Costa County is horse country to many, and while residents have practiced evacuations before, it's different when the smoke and flames are for real.
MORE: Morgan Fire Near Mt. Diablo Doubles, Chars 1,500 Acres
A group called "Angels for Minis Miniature Horse Rescue" stepped in. The nonprofit helped open up two arenas at the Walnut Creek Equestrian Center near Heather Farms. As of Monday, six horses were there, with room for 20.
Horse owner Betsy Hoefs was returning from Lake Tahoe when the fire broke out. She didn't want her horse, Warrior, to get stressed, so she headed toward the shelter. The fire is about a quarter of a mile from where she keeps her horse.
TIME LAPSE: Smoke Billows from Mt. Diablo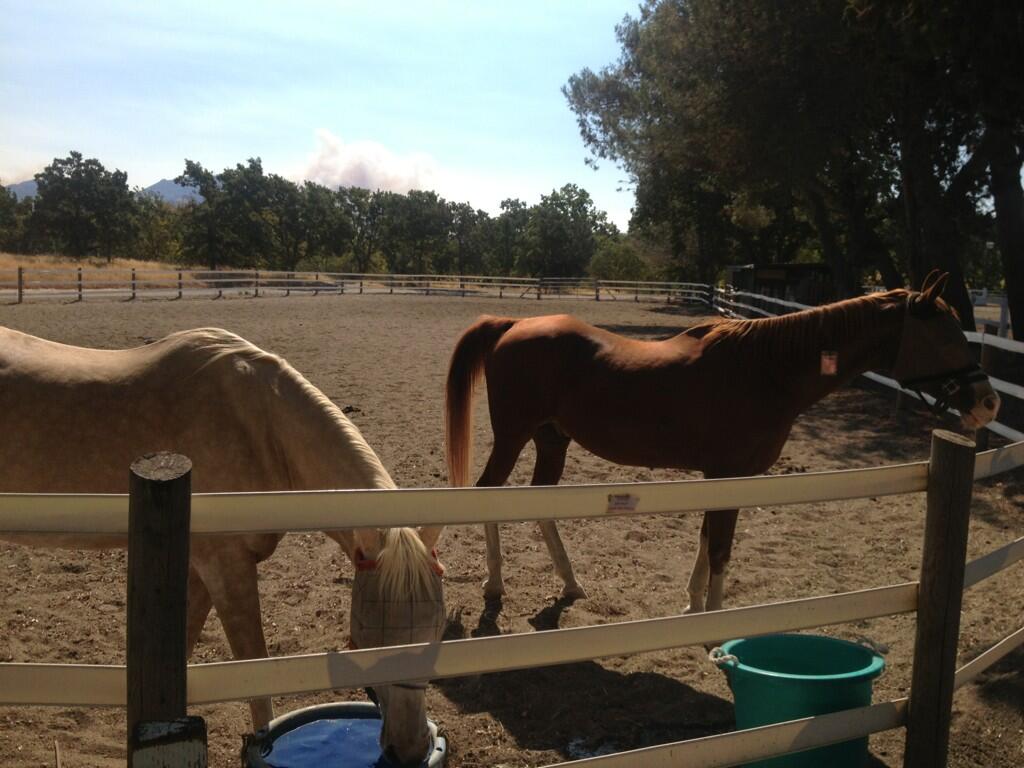 "If the wind turned it would come over the hill," she said. "We decided it's better to be safe than sorry and to get our horses out. It's emotional. They're part of the family."