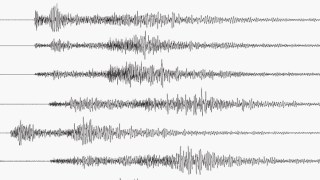 A week after California's Napa Valley was struck by a magnitude-6.0 earthquake, the area was rattled by two aftershocks early on Sunday.
A magnitude-3.2 tremor struck four miles from Napa at 1:56 a.m. at a depth of 6.2 miles. It was followed by a 2.5 earthquake a few hours later, according to the U.S. Geological Survey.
"There are reports that the quake was felt but not of any damage," USGS's Geophysicist Jessica Turner told NBC News. "We'll probably not see any damage with this small a magnitude."
The 3.2 quake was initially listed as a 3.4 magnitude.
Napa's Sheriff's Office dispatch said there were no reports of damage or injuries from the temblor.
The USGS reported a second minor earthquake later in the morning near Napa. The magnitude-2.5 earthquake was recorded in Green Valley, about seven miles east southeast of Napa at 6:37 a.m.
The magnitude-6.0 earthquake was the largest quake to shake the Bay Area since the magnitude-6.9 Loma Prieta quake in 1989. It caused $362 million in damage, The Associated Press reported.