A teenager convicted of killing an off-duty South Bay paramedic during a carjacking in the Oakland hills in 2013 was sentenced Friday to 48 years and four months to life in prison, according to prosecutors.
A jury on Sep. 14 found David McNeal, 17, guilty in the murder of 34-year-old Quinn Boyer. When he was 15, McNeal was involved with shooting Boyer in the head on April 2, 2013.
Boyer had just taken his father to the doctor, when he stopped on an Oakland street to send a text message. A group of teenagers pulled behind him. Two got out and shot him in the head in an attempted carjacking.
McNeal was also convicted of robbery and assault charges for an incident the next day when he shot a 13-year-old in the hip and stole his hat.
Widow of Slain Paramedic Speaks on Tragedy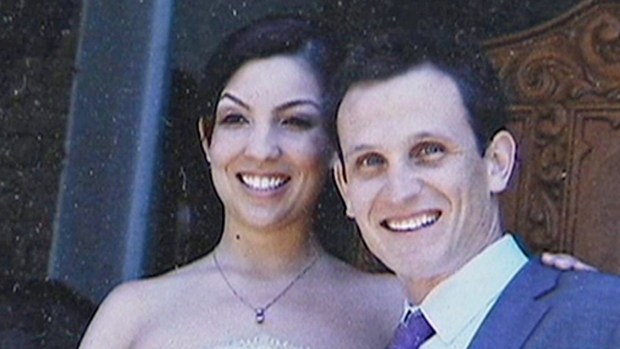 District attorney's spokeswoman Teresa Drenick said that McNeal was sentenced to two consecutive terms, a sentence of 23 years and four months and a term of 25 years to life.
McNeal was among six teens who allegedly went on a robbery and carjacking spree the day of the Oakland shooting, prosecutors said. The teens were all between 13 and 16 years old at the time.
The spree began when the teens stole a gold Dodge Intrepid from a man outside a store on High Street in East Oakland, prosecutors said. Deciding the Intrepid was too cramped, they decided to steal another car. About an hour later they saw Boyer pulled over on the side of Keller Avenue near Skyline Boulevard. Two teens -- Christian Burton and Nazhee Flowers -- allegedly got out of the car and shot him.
A mistrial was declared in Burton's case due to questions about his involvement. Flowers previously pleaded guilty to carjacking and was sentenced to a 15-year prison sentence.
The other three teens pleaded guilty to first-degree murder in juvenile court.