Antolin Garcia-Torres did not enter a plea Thursday on charges that he kidnapped and murdered Sierra LaMar.
The 21-year-old Morgan Hill man, who looked stoic and serious at the San Jose Hall of Justice, was ordered to return to court on July 10. He is being represented by Santa Clara County public defender Ken Mandel, at least until he retires this summer.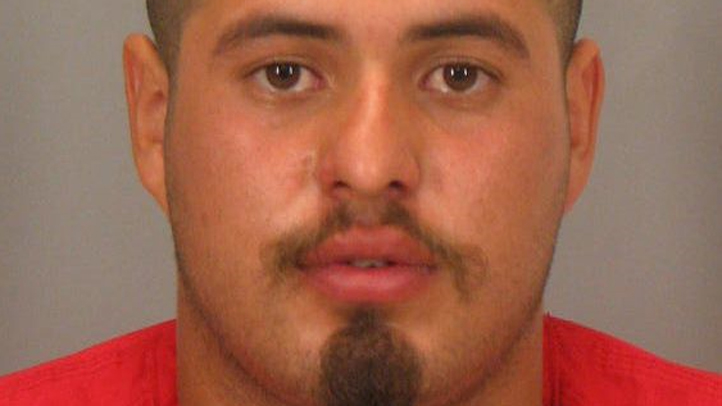 Garcia-Torres' pregnant wife, Francine Sarmento, attended the hearing, but declined comment.
Sierra's family also did not attend the brief and uneventful hearing. But there were at least 20 community members who came to court, holding Sierra LaMar signs outside the building.
Previously, District Attorney Jeff Rosen said Antolin Garcia-Torres is eligible for the death penalty, because the kidnap charge makes it a "special circumstance." If prosecutors decide not to seek death, the maximum Garcia-Torres could spend in prison is life without parole.
The Morgan Hill man was charged (PDF) last week with abducting the 15-year-old Morgan Hill girl on March 16 and killing her, though her body has never been found.
In an interview with NBC Bay Area before Thursday's court hearing, Sierra LaMar's older sister, Danielle LaMar, said, " If I could say anything to him I would say you will be locked up forever so at least give our family something. We want to know where Sierra is."
Sherriff's Investigators continue to search for LaMar in waterways near Morgan Hill.
Garcia-Torres' first court appearance follows a May 21 arrest by sheriff's deputies at a Morgan Hill Safeway where he worked.
Court documents (PDF) detail that on the day Sierra went missing, the Sobrato High School teen normally arrived at her bus stop at 7:15 a.m. She was the only student who was picked up at that stop. That day, the documents state, she texted with a classmate at 7:11 a.m. The two agreed to meet at school that day before class to compare homework and share makeup. Investigators stated this was the last social communication she ever made.
Sierra never made it to the bus, or school, that day. And she never made home, "which was unusual because Sierra was routinely home before her mother," the documents state. Later that evening, her mother, Marlene LaMar, reported her daughter missing.
The next day, sheriff's deputies conducted an extensive ground and air search. Sierra's cell phone was found in a field a mile from her home during the search.
On March 18, her purse, school books and clothes were found near a shed in a field less than two miles from her home.
Her belongings were sent to the county's crime lab. "A search of the database identified a strong association between the foreign DNA from Sierra's clothing and the DNA profile of Antolin Garcia Torres," the document states.
Garcia-Torres lives about seven miles from Sierra's home. On April 7, investigators seized his 1988 Volkswagen Jetta and found DNA in his car that had a "strong association" with Sierra's, the document states.
Sierra Lamar's parents say no one in the family knew Garcia-Torres.
Garcia-Torres has declined several attempts to be interviewed in jail. His mother and sister told NBC Bay Area after his arrest that he couldn't have committed the crime, and that he never knew Sierra.
Mike Nino, someone who has searched for Sierra's body over the last two months, said in an earlier interview: "We hope she is still alive and OK. We hope she comes home."
Published at 12:53 PM PDT on May 31, 2012 | Updated at 6:08 PM PDT on May 31, 2012