A solar-powered plane that had a successful - but short - test flight last week, took off - into the sun - Tuesday morning in the hopes of soaring across the Bay Area for its longest route yet: 16 hours.
The flight is a technical test run to prepare for a planned cross-country trip beginning in early May.
Considered the world's most advanced sun-powered plane, the Solar Impulse took off at 7 a.m. from Moffett Field in Mountain View and tool over the Bay Area skies - including the Bay Bridge and Golden Gate Bridge - with an expected return to Moffett's runway at 11 p.m.
Last Friday, the plane took a successful two-hour practice run.
The Solar Impulse is powered by 12,000 solar cells that cover the wings and rear stabilizer. The cells charge its batteries, which allow the plane it to fly day and night without fuel.
The plane has the wing span of a 747, but the weight of the mid-sized car. It can only carry one passenger who has to stay awake through the entire flight. On the longer flights, the pilot is allowed to take naps eight minutes at a time. There is no auto-pilot.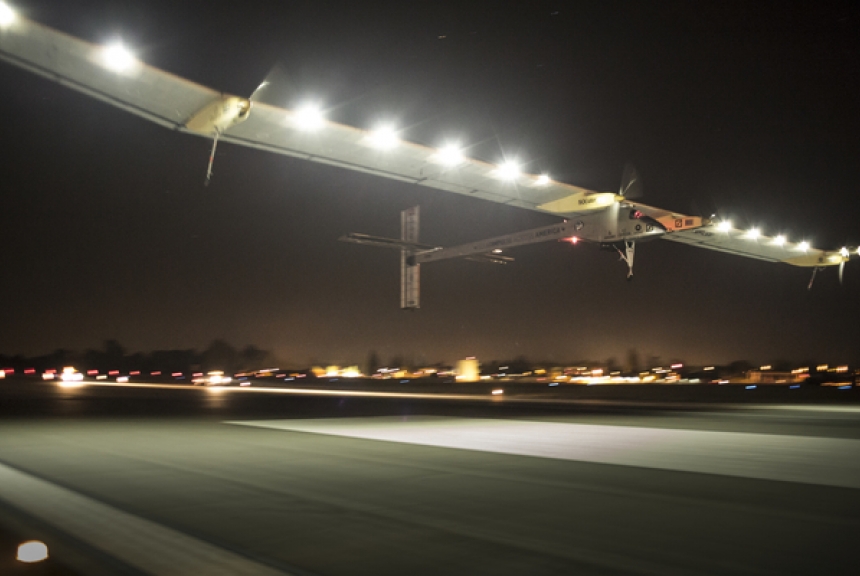 The cockpit seat is the only seat in the plane, but it has a dual purpose and it equipped with a toilet.
Its Swiss creator and pilot André Borschberg said the plane should be ready for the cross-country journey on May 1, depending on the weather.
"We're here to inspire," Borschberg told NBC Bay Area on Tuesday, adding that he hoped this science and technology - and imagination - would trickle down to the "younger generation."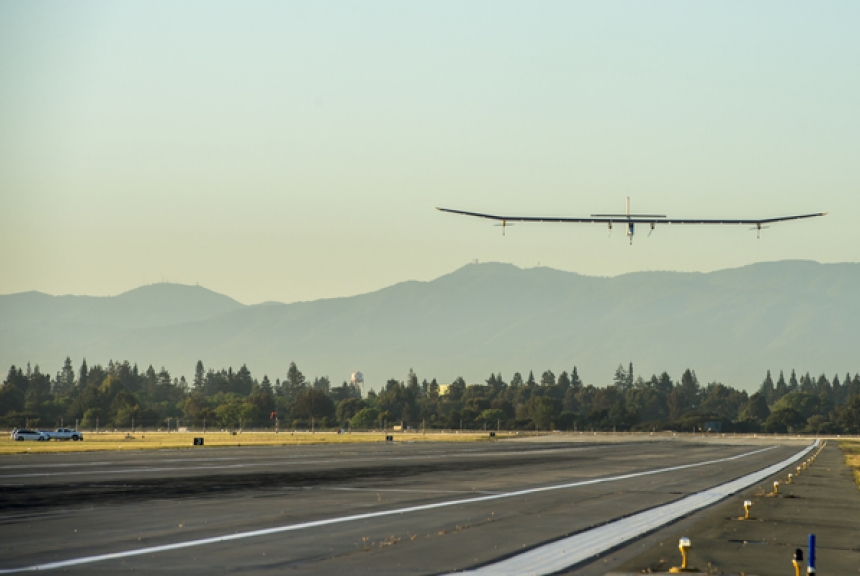 The Solar Impulse was designed to show the potential of solar power. Its creators say it will never replace commercial flights. The plane reaches a top speed of 43 mph and holds the record for altitude for solar-powered planes at 30,300 feet, according to the company's website.
During the cross-country attempt, the aircraft will stop in Phoenix, Dallas, Washington and New York. Each flight leg will take 20 to 25 hours, with 10-day stops planned in each city.
The Associated Press contributed to this report.
Published at 6:23 AM PDT on Apr 23, 2013 | Updated at 5:25 PM PDT on Apr 23, 2013