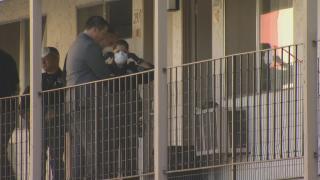 Two young women found dead Sunday in a motel room near Mineta San Jose International Airport have been identified but how they died has not yet been determined, according to the Santa Clara County medical examiner's office.
The women were identified as Juliecel Aguja, 26, of San Jose, and Michelle Williams, 18, of Petaluma, according to the medical examiner's office. The causes of their deaths have not been determined and the medical examiner is waiting for results from toxicology tests.
At 3:50 p.m. Sunday, San Jose police received a report of a possible dead body at a motel in the 1500 block of North First Street about a quarter-mile east of the airport, police Sgt. Heather Randol said.
The Police Department has turned the inquiry into the deaths over to the medical examiner's office and police will not be commenting further on the case, Randol said.

Published at 12:37 PM PDT on Aug 12, 2014