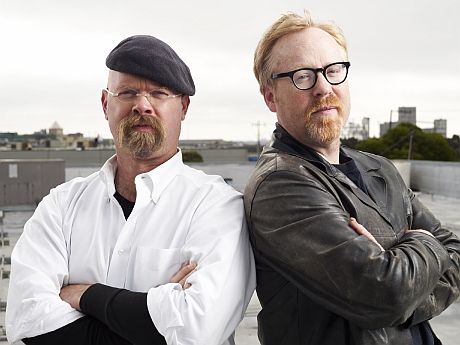 Not only is President Barack Obama trying to steer the country out of a recession and appearing across the country to raise money for the struggling Democratic party, but the leader of the free world is also taking breaks to appear on television.

During a White House event with the future scientists of America, Mr. Obama announced that he will be appearing on an upcoming episode of "MythBusters."

The Discovery Channel show is often filmed in Alameda. The stars have an office they work out of in San Franicsco. Note: people looking to stalk the president -- did you forget about the Secret Police? -- the show has already been taped. We think it was filmed in the D.C. area.

The show stars special effects experts Jamie Hyneman and Adam Savage, who put science to the test by proving or debunking popular urban legends, such as if your cell phone rings near a gas pump, will it really blow up?

The president appears on an episode that is scheduled to air Dec. 8. and that will examine whether Greek scientist Archimedes set fire to an invading Roman fleet using only mirrors and the reflected rays of the sun. There is already a list circulating on myths the president should have looked at instead.

And since nothing Mr. Obama does is not all about politics, what demographic will he reach by his appearance?

Mostly young adult men, according to the Atlantic. The show is one of the Discovery Channel's highest rated programs and it tests well across all demographics with over 85.8 million people who have watched since "MythBusters" first went on the air.
For those of you not already fans of the show, here is a clip of from their blooper reel.