Amelia Mary Earhart is long dead after the Lockheed aircraft carrying the female aviator went missing in the Pacific in 1937.

Now, a 31-year-old former KUSA traffic reporter in Denver named Amelia Rose Earhart is set to retrace the real Earhart's around-the-world adventure starting from Oakland. She will take off Thursday to honor her namesake.
"We're ready to go," Earhart said early Thursday morning. "I was destined to do this."
Amelia Rose Earhart, who is not related the the original Earhart, plans to take a two and a half week trip. Her plan is to travel 24,300 nautical miles in a Pilatus PC-12 NG around the globe making 17 stops along the way.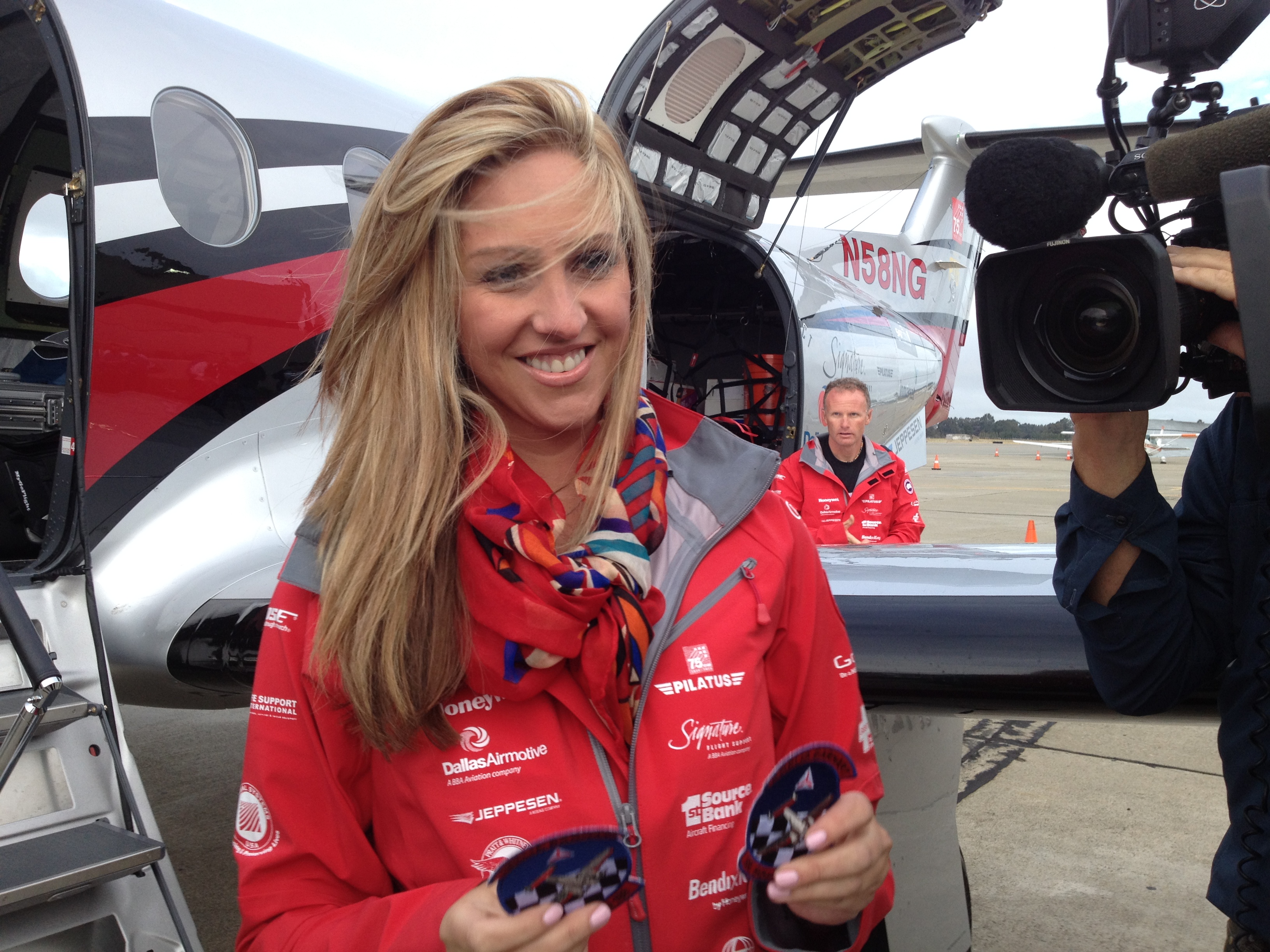 She hopes that by recreating and symbolically completing Amelia Mary Earhart's flight around the world she can "develop an even deeper connection to my namesake and also encourage the world to pursue their own adventures."
The original Earhart noted that "adventure is worthwhile in itself" and the younger Earhart said it is "that type of attitude that spurs us to seek the unknown, push our limits and fly outside the lines."
Woody Ballard, who was in Oakland on Thursday, also said he witnessed the historic 1937 flight. "I couldn't stay away," the 83-year-old said. "I just had to come back. It's like coming back to meeting the first Amelia and thanking her for the adventure I had as a young child."
Earhart said that since her dad's last name was Earhart her parents seized on the "cool opportunity" to name her after the world-famous aviator.
She took her name to heart: She's been flying for 10 years, and is president of the Fly With Amelia Foundation, a nonprofit that gives scholarships to young women who want to learn how to fly.
If successful, Earhart will become the youngest woman to circumnavigate the world in a single-engine aircraft.
"(Amelia Earhart) said the whole reason she does what she does is to propel the future of women who will fly tomorrow's airplanes," the younger Amelia Earhart said. "That's me. I'm flying tomorrow's planes."
Track her flight here.