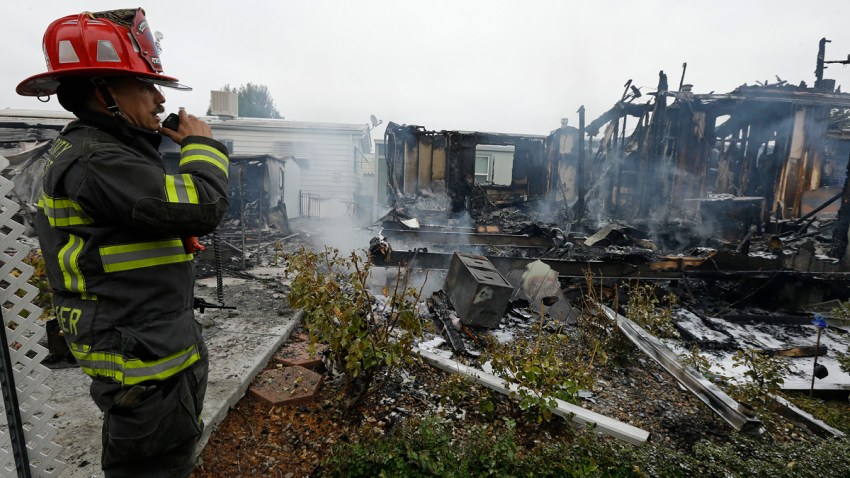 The chances that Sunday morning's destructive magnitude-6.0 earthquake in the Bay Area was a precursor to a larger quake is unlikely, but the following 24 hours will be the "riskiest," an expert said.
Caltech seismologist Kate Hutton said there is about a 5 percent chance that a larger earthquake could be coming, however, there is no way to know for sure.
"So far it looks to be a fairly typical aftershock sequence," Hutton said. "But the first day is the riskiest."
After about 24 hours, the possibility of a larger quake striking drops down to about 1 percent, Hutton said.
Gov. Jerry Brown declared a state of emergency as local and state agencies dealt with the fallout of the Napa County quake that caused fires, massive power outages and injuries to at least 87 people. It was reported at 3:20 a.m.
The quake was the largest in the Bay Area since 1989 when a magnitude-6.9 temblor hit Loma Prieta.
Earlier this year, a group of scientists called on Bay Area residents to prepare for the next big temblor after identifying what they said is a pattern. David Schwartz, a USGS earthquake geologist, said large earthquakes weren't usually a one-time event.
"Stress is coming in, and it has to come back out," Schwartz said. "What stands out is this cluster of large earthquakes -- 6.6 to 7.8."
There were at least 50 aftershocks Sunday, including four that were larger than 2.0 magnitude in Napa, ranging in magnitude from 2.5 to 3.6, according to the U.S. Geological Survey. Thirty to 70 small aftershocks could hit the area in the next week, USGS said.