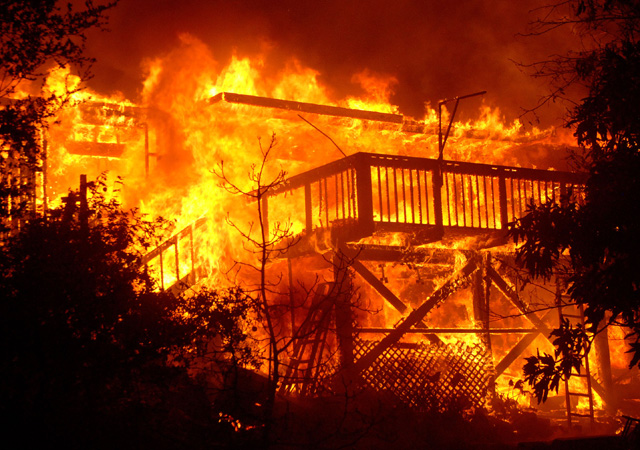 Bay Area firefighters are en route to help battle a wildfire that has burned about 2,500 acres in Santa Barbara County this morning.
The San Francisco Fire Department sent four firefighters to staff an Office of Emergency Services fire engine, which left toward the blaze at about 5:20 a.m., according to a fire dispatcher.
Firefighters from San Jose were also sent as part of a five-engine strike team from Santa Clara County, according to a San Jose fire dispatcher.
More than 100 homes have burned in the fire and more than 5,000 homes are in the evacuation area, according to Michelle Mickiewicz, a Santa Barbara County spokeswoman.
The blaze has hospitalized three people with burns and 10 people with smoke inhalation, Mickiewicz said.
Nicole Koon of the Santa Barbara County emergency operations center says the fire has grown up to 2,500 acres early Friday morning.
About 5,400 residents have been evacuated.
The fire broke out around 6 p.m. Thursday and was quickly fanned by winds gusting up to 70 mph.
Koon says it has destroyed "100 plus" homes and parts of Westmont College, including several academic buildings and a dormitory.