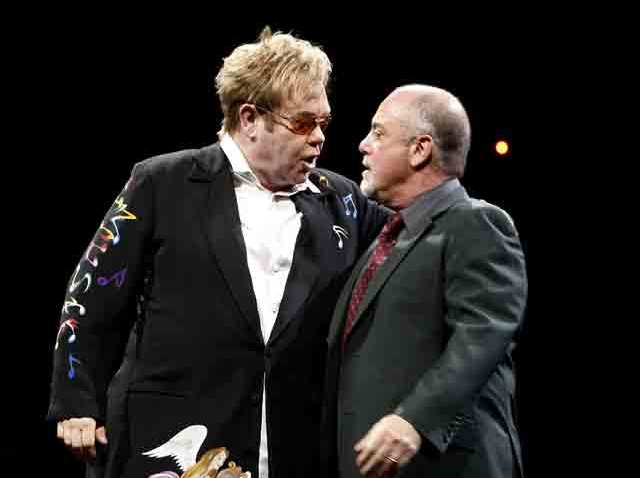 Mark your Google or Outlook calendars. Live Nation has announced the new dates for Billy Joel and Elton John's Face 2 Face concert.

Barring any further illnesses, the aging stars will be in the Bay Area the week of Feb. 13. The singers will perform at the Oracle Arena on Saturday, Feb. 13 and the HP Pavilion for Tuesday Feb. 16.

That keeps both concerts on their original day of the week.

All tickets from the original November dates will be honored.

Both John and Joel have been struck but different sicknesses of late that have forced them to cancel tour dates across the country.

The Bay Area cancelations were due to an undisclosed illness in the Joel household, but he is only half of the unhealthy duo.

John was hospitalized in London with an e-coli bacterial infection and influenza a few weeks back. His doctor told him to postpone other performances.

Just part of the fun of buying tickets to a concert where the leading act is a member of AARP.