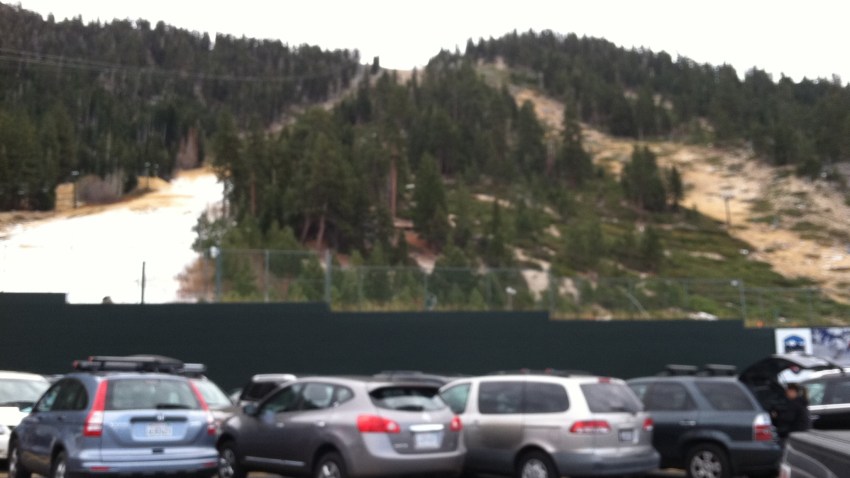 The predictions of record low snowfall proved true at the close of December for Tahoe ski resorts.

The National Weather Service reported the city of Reno had its driest December since 1883. In fact, the Lake Tahoe area only received trace amounts of snow for the entire month. It wasn't enough to measure.

Many are surprised by the lack of snow storms because this is a La Nina year. To most of us, La Nina means extreme weather.

But NBC Bay Area chief meteorologist Jeff Ranieri said this is "extreme." It's just extremely dry.
Last season was also a La Nina year and it saw the other end of the scale with extremely heavy (some would say epic) snowfall. Many ski resorts said they will be listing 2011 as the best year for powder for years go come. Resorts got more snow last year than in their collective history.

Fast forward 12 months and locals are opting to keep playing summertime sports. Dave Laurie at Lake Tahoe's Old Brockway Golf Club told the Associated Press that the lack of snow means his course will stay open for at least the first part of January for the first time in 20 years. Instead of hitting the slopes, vacationers are hitting the links. Laurie told AP business is booming.

We will get our first snow pack survey numbers on Tuesday. That's when water resources officials will be conduct their first snow survey of the year. With zero snowfall, the totals will be clearly lacking.

While the lack of snow is having a huge impact on the ski season, it isn't going to impact the state's water supply. The Department of Water Resources estimates a 60 percent water delivery for the year and that's up from 50 percent from a year ago. We can thank all of the snowfall from last season. Reservoirs around the state are still close to capacity and are expected to give an adequate supply of H2O.
And in case you were wondering: the forecast is snow-free for at least five days.