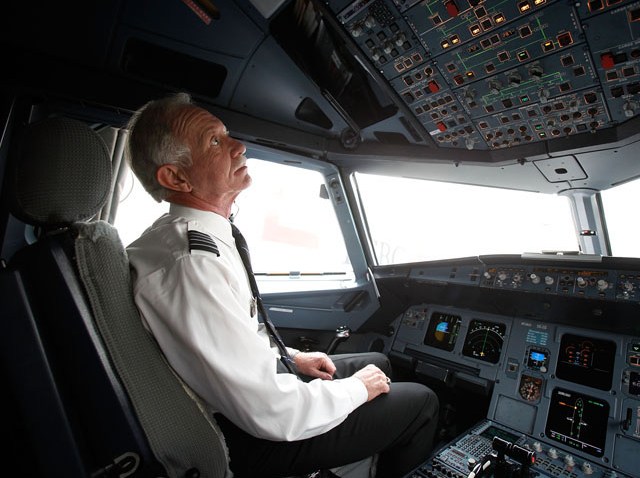 Captain Sully, the Hudson river hero, is putting his celebrity status to good use with a visit to the Bay Area to promote youth traffic safety.

Vehicular safety remains a major issue for the Bay Area, with thousands killed and injured in car-related accidents caused by teens and adults alike. This weekend, a 4-year-old was the victim of a hit and run in San Francisco, on Monday a police officer hit a senior citizen crossing the street, a person was killed on I-80, and a woman driving an SUV killed a man in Burlingame. If there were this many deaths caused by sharks, we'd have filled the ocean with concrete by now.

Sully stopped by Dougherty Valley High in San Ramon on Monday to advise students to take driving seriously. Over a hundred people are killed every day by people driving cars, he said.

The Captain was particularly stern about texting while driving, comparing it to being blindfolded. Students were encouraged to share stories of their own stories of being in car accidents. Curiously, the safety program is called "It Happens," which sounds strangely exonerative.

He isn't the only celeb visiting the Bay Area right now. Bill Clinton swung through to urge Democrats to donate and vote; Obama visited to lend support to Kamala Harris; and Sarah Palin made a pit-stop in San Jose. Could it be a visit from Presidents past, present, and future?

Copyright FREEL - NBC Local Media