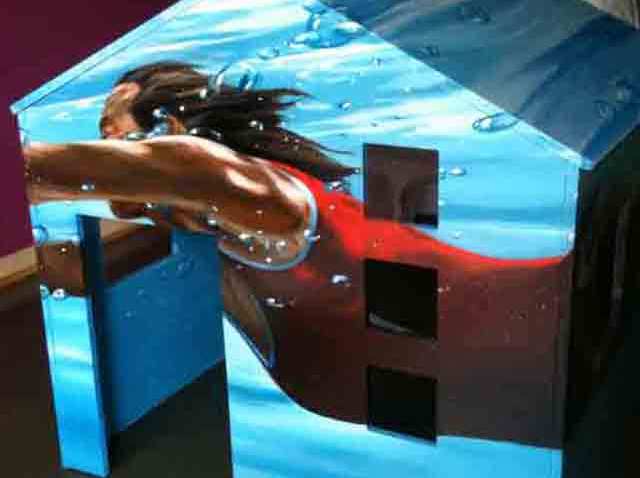 A fund raising tool that has had stellar success in big cities across the country and here in the Bay Area is coming to Marin.
Chicago had cows, San Jose had sharks and San Francisco had hearts. The symbols of those cities were turned into art, which was in turn turned into money.

The new project is called Art Houses Marin and asked artists to do what they do to four-foot tall dollhouse like structures.

Some two dozen of Marin's top artists have painted and prepped miniature houses all for the worthy cause of the Ritter Center, which is a San Rafael-based Center that assists Marin's low-income and homeless population.

The artistic abodes are now on display, until auction day in May.

Diane Linn is the Executive Director of Ritter Center. She says the project has a greater purpose than simply raising funds. "The art house project was created to end homelessness through the celebration of art and culture in Marin," Linn said.

Earlier auctions raked in the dough. Hearts of San Francisco raised $5 million for the San Francisco General Hospital Foundation. Back in 2002, just one of the shark displays brought in $20,000.

As for Marin, the houses will be on the auction block soon and can be on your block even sooner for the right price.