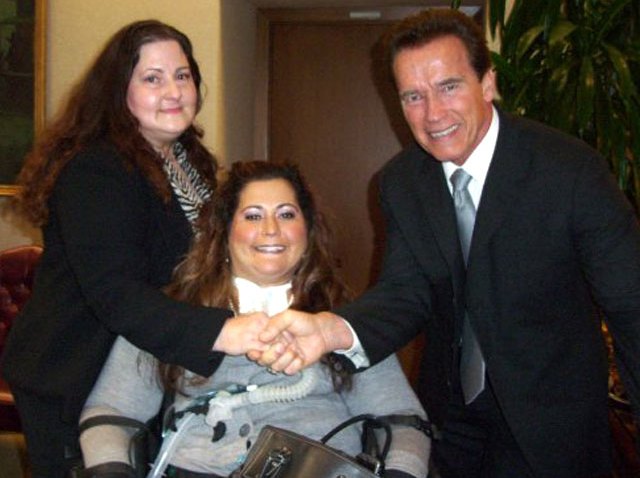 A paralyzed woman now who made national headlines when the California State Bar almost prevented her from taking the bar exam has a new job.

UC Davis law school graduate Sara Granda will soon take a place in Sacramento -- at the governor's office. Gov. Arnold Schwarzenegger appointed Granda to a legal position in the state Department of Health Care Services.

"Sara will be a great addition to my administration and I am excited to have her on board," Schwarzenegger said in a statement. "Her background in law and previous experience working at the department make her the perfect choice for this position."

Granda interned in the department in 2007 and 2008. She'll earn $56,134 in her new position. She fought to take the bar exam after a paperwork mistake by the state nearly pushed her past the deadline. She passed the bar in July after the state supreme court ruled she should be allowed to take the test.

Paralyzed in a 1997 car accident, Granda has a fashionable approach to the legal system.

"Laws should be like clothes." She says on her Facebook profile. "They should be made to fit the people they serve."