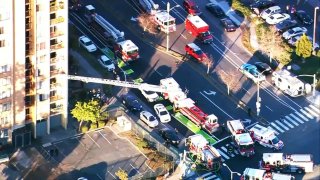 Four people, including two firefighters, were transported to a hospital following a two-alarm fire at a residential tower in Oakland Tuesday, firefighters said.
The Oakland Fire Department said the blaze took place at an Oakland Housing Authority Building on 7th and Market streets. Firefighters battled the blaze on the sixth and seventh floor.
No other information was immediately available.