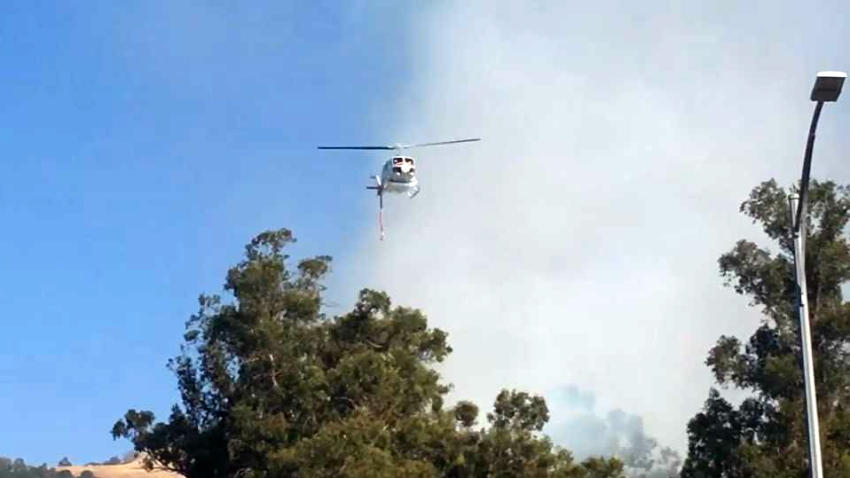 It took approximately 60 firefighters about 90 minutes to put out a two-alarm grass fire off Chaboya Road on the extreme east edge of San Jose, a Fire Department captain said Sunday.
The fire was reported about 1:55 p.m. between Chaboya Road and Quimby Road, said fire Capt. Kevin Stidham. Firefighters from the San Jose and Cal Fire departments limited the blaze to four acres; there were no injuries, and no structures were damaged.
"It was a standard creek fire-slash-grass fire," Stidham said. "We'll be out here until 5:30 or 6 o'clock cleaning it up."
The fire's cause remains under investigation, he said.