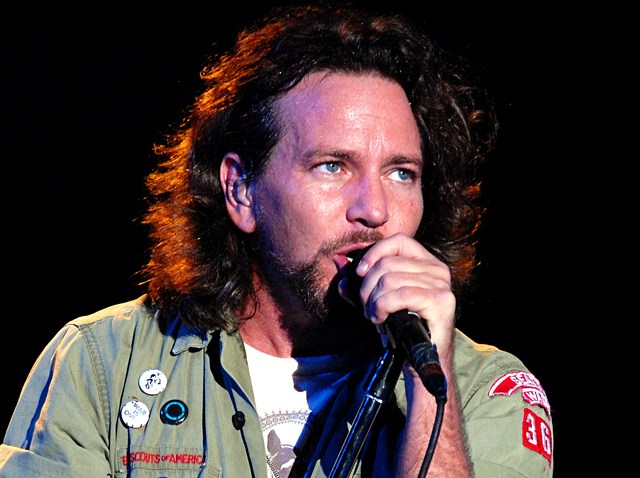 Pearl Jam front-man Eddie Vedder will making a stop at Oakland's Paramount Theater on July 11th to promote his latest record - an album of ukulele music, called "Ukulele Songs."
Vedder's been known to play a few songs here and there on the ol' uke, so we'll have to see how an entire album sounds when it comes out on May 31st.
It's a bit of stray from the angsty "Even Flow" days, but I'm sure we're not quite "Tip Toeing Through the Tulips" just yet. (Although, I might be willing to shell out a couple bucks to see Eddie Vedder belt out a few songs in that Tiny Tim voice.)
Tickets go on sale for the Oakland stop on April 1st via Ticketmaster.
Glen Hansard of Swell Season will be touring with Vedder.