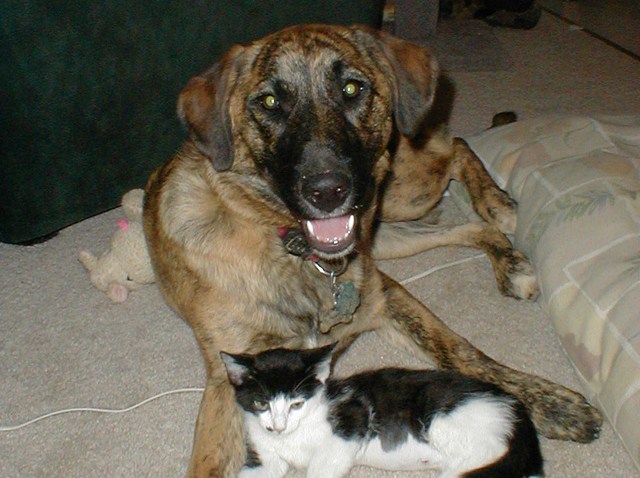 The Food and Drug Administration is now reaching out to veterinarians for help in figuring out why hundreds of pets have died and thousands more have been sickened after eating jerky treats made in China.
The treats are often sold as jerky tenders or strips and are made of chicken, duck, sweet potatoes and dried fruit and have been linked to Chinese manufacturers, according to the FDA.
Since 2007 the FDA has received more than 3,600 reports of pets becoming ill. Nearly 600 have died, mostly dogs.
NBC Bay Area has been following this story since a Morgan Hill dog owner whose dog died hours after eating a chicken jerky treat contacted us in August 2012.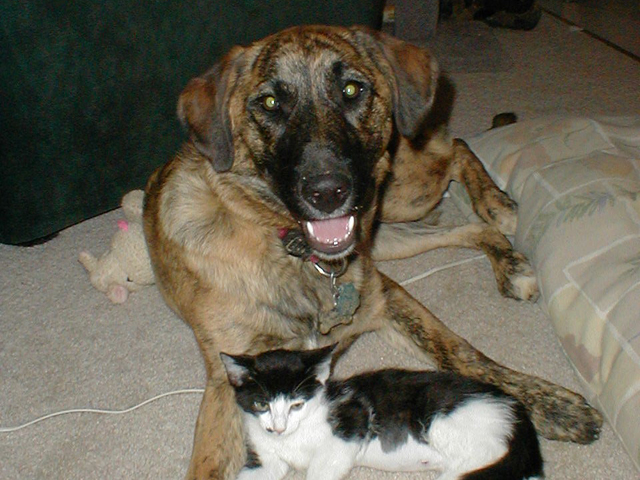 Rachael Chambers lost her dog Cali died last summer when her stomach ruptured, just hours after eating a Milo's Kitchen chicken jerky treat. Chambers is one of thousands of pet owners who believe their pets were killed or sickened by tainted treats from China.
Today the FDA issued an open letter to veterinarians asking them to track and send information about any animals sickened by jerky treats. They're asking vets for results from urine and blood tests, as well as urine sample from affected pets.
It's the most aggressive step yet by the FDA since the complaints first surfaced in 2007.
Nestle and Del Monte voluntarily recalled their treats off the market in January after trace levels of antibiotic residue were discovered. Pet owners have called for a government recall but the FDA says there's not enough evidence to issue one.
The FDA said despite rigorous testing, officials cannot find the reason the foods are causing symptoms as severe as kidney failure, gastrointestinal bleeding and urinary issues.
"This is one of the most elusive and mysterious outbreaks we've encountered," Center for Veterinary Medicine Director Bernadette Dunham said in the FDA release. "Our beloved four-legged companions deserve our best effort, and we are giving it."
An affected animal will have symptoms such as decreased appetite, decreased activity, vomiting, diarrhea and increased urination. If untreated, the animal could die.
The problem has mainly impacted dogs but ten cats have also fallen ill. No cat deaths have been reported to date.
var nbcLP={};nbcLP.aRandomNumber=Math.floor(Math.random()*10000);nbcLP.currentPageLoc=encodeURIComponent(window.location.href);nbcLP.currentSiteLoc=encodeURIComponent(window.location.host);nbcLP.defaultWidth=652;nbcLP.defaultHeight=367;nbcLP.cmsID="164236756";nbcLP.vidPid="s3FcesJt2eJt";nbcLP.vidSec="TK";nbcLP.vidSubSec="TK";nbcLP.vidFrame=document.getElementById("nbcLP164236756");nbcLP.vidFrame.style.border="none";nbcLP.vidFrame.width=nbcLP.defaultWidth;nbcLP.vidFrame.height=nbcLP.defaultHeight;nbcLP.vidFrame.scrolling="no";nbcLP.vidFrame.src="http://www.nbcbayarea.com/templates/nbc_partner_player?cmsID="+nbcLP.cmsID+"&videoID="+nbcLP.vidPid+"&width="+nbcLP.defaultWidth+"&height="+nbcLP.defaultHeight+"&sec="+nbcLP.vidSec+"&subsec="+nbcLP.vidSubSec+"&turl="+nbcLP.currentSiteLoc+"&ourl="+nbcLP.currentPageLoc+"&rand="+nbcLP.aRandomNumber;