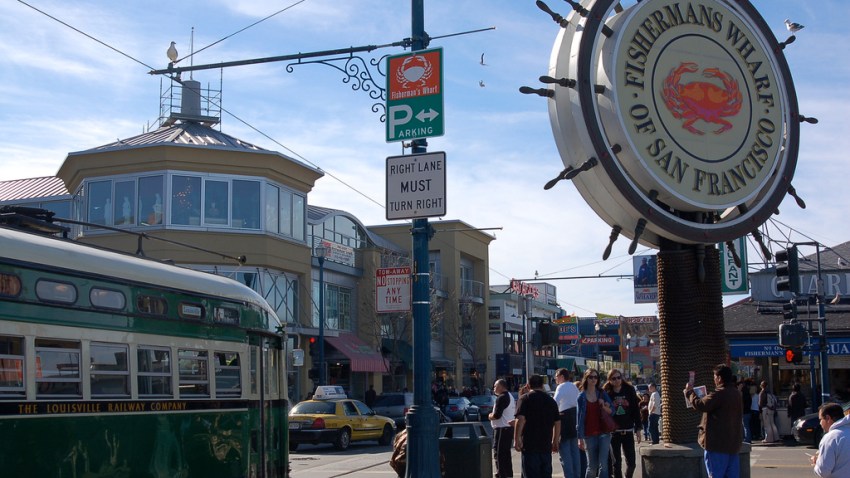 San Franciscans have all experienced that sinking feeling of dread when a visiting guest declares that they'd like to check out Fisherman's Wharf. For years, the neighborhood's been strictly tourist-only, eschewed by locals to the point that many city-dwellers don't even know how to get there.

But the folks who run the wharf are hoping that will change with an ambitious new plan to lure back the locals. They see the district as an ugly duckling about to transform into a swan.

The $15 million plan, proposed by the City, is being cautiously embraced by local businesses. They know they're not exactly the trendiest spot in town, and were spurred to action by the successful revamp of the Ferry Building.

Top on the agenda is making the area more friendly to pedestrians, transit, and bikes. Wide 1950s-style roads are great for roaring through in a car, but offer little incentive to stop and spend some time. The new design would widen sidewalks, giving pedestrians more opportunities to soak in the amazing view of the bay

Another idea is the creation of a seafood center, capitalizing on the area's past. Before it degenerated into tacky tourist shops, Fisherman's Wharf was a bustling port, and the best place to get seafood in town.

Revitalization have been attempted before, but this is the first time that the City and local merchants have worked so closely to improve the Wharf. The current designs are the result of about three years of collaboration and study, and are now finally ready to move into the tricky part: figuring out who's going to pay for it.
Copyright FREEL - NBC Local Media