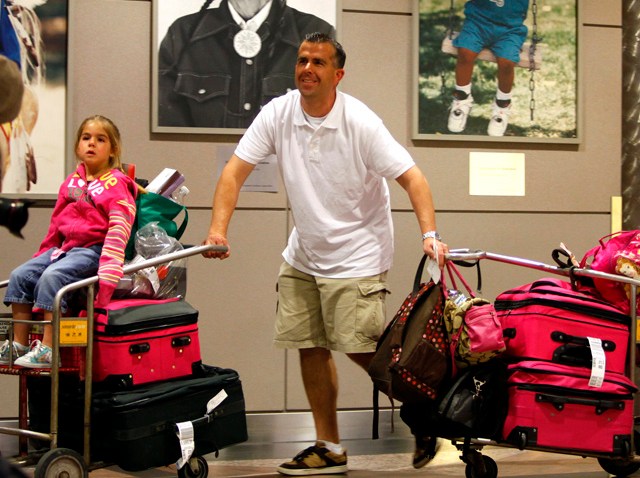 Whether you're flying out of Oakland, San Jose or SFO, rest assured there is one fee you will not have to fork over, given you're flying on one of five certain airlines.
New York Senator Charles Schumer took to the Sunday morning Talk Show circuit Sunday, to say five airlines have given him word that they will not charge customers for their carry-ons.

Here's the list according to Schumer: American, Delta, Jet Blue, United and U.S. Air.

The vow comes after Spirit Airlines announced earlier this month that they will charge travelers $45 for bags that need to be stowed in overhead compartments.

Since Spirit's announcement, the New York Democrat has proposed legislation to prohibit carry-on fees and has urged the Treasury department to do the same.

Spirit CEO Ben Baldanza has said the reasoning behind the airlines additional charge is the change will shorten security lines and make planes safer, as travelers would be less likely to bring on an extra carry-on.

Schumer says he will fight Spirit's decision and has plans to meet with the airline this week.