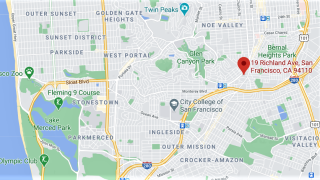 A gas leak in San Francisco prompted a precautionary evacuation of a nearby building Monday morning, according to the fire department.
The leak was reported at 9:52 a.m. in the street at 19 Richland Ave., near San Jose Avenue in the city's Bernal Heights neighborhood, SFFD said. A building at that address was evacuated as a precaution.
PG&E was called to the scene to shut off the gas, and the public was asked to avoid the area, fire officials said. The gas was safely shut off at 11:23 a.m., the utility said.
The leak was caused by a third-party construction crew that struck a 1-inch gas line, PG&E said.
The utility said it was working to repair the line late Monday morning and did not have an estimated time for completion.
No injuries were reported.