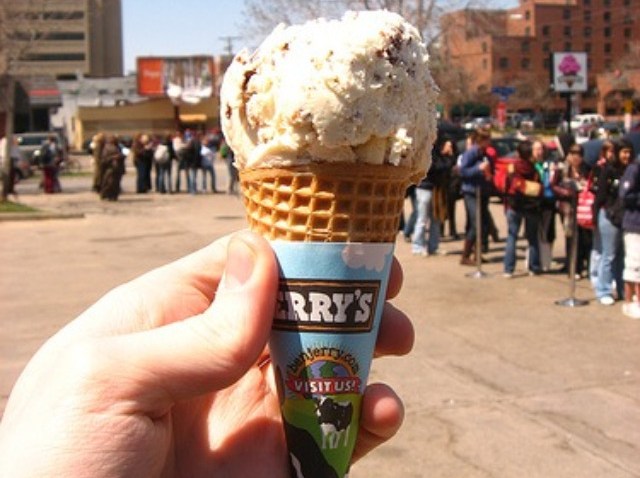 The ice cream chain Ben & Jerry's is celebrating its 33rd birthday with free scoops and cones all around. Show up at participating Ben & Jerry's shop between noon and 8 p.m. today and get your favorite ice cream on a cone.
It's Ben & Jerry's way of saying thanks to their customers. To say thank you for the free scoop, the ice cream chain is asking people to donate the money they would have spent on the scoop to their favorite charity.
Click here to find the Ben & Jerry's shop closest to you.