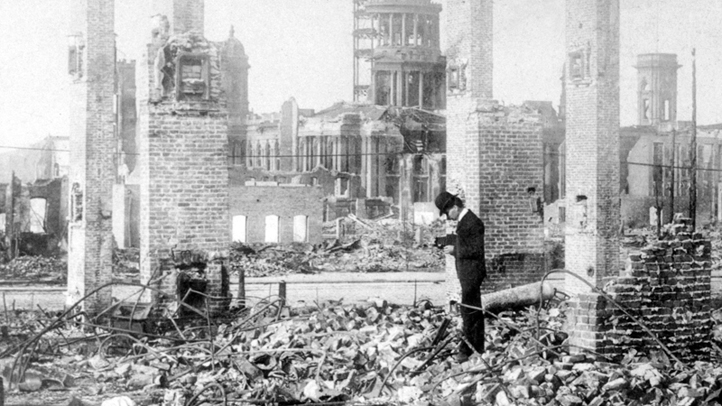 Monday marks the 105th anniversary of the great earthquake of 1906 in San Francisco.
Several events are planned to commemorate the disaster.
Join the remaining survivors of the Quake at the annual gathering around Lotta's Fountain at 5:13 a.m. on April 18th.
At 5:40 a.m., Dolores Park's heroic fire hydrant, which is the one used to save many lives during the disaster, will be given its annual golden paint job.
Then at 6:30 a.m. you can head over to Lefty O'Doul's for its "Great Quake and Fire Survivor's Bloody Mary Breakfast." The breakfast is a costumed event, and attendees are encouraged to wear 1906 era outfits.
All events are free, except breakfast at Lefty's, which is $20.