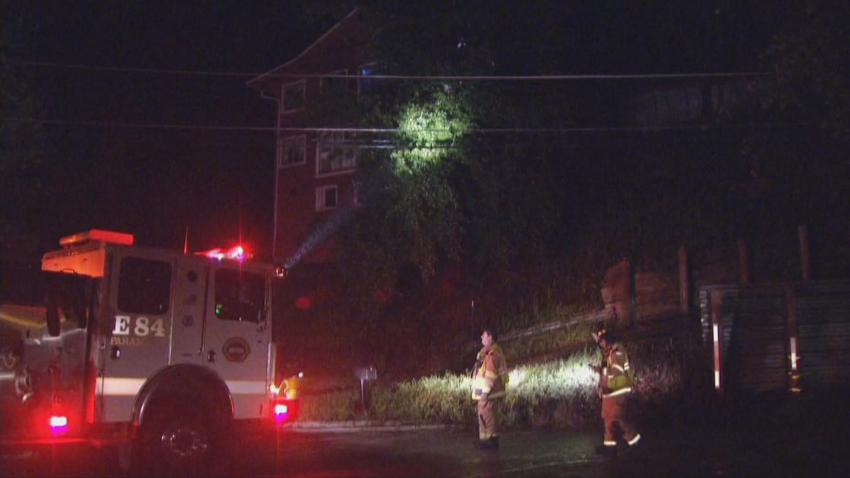 The weekend Bay Area storm was to blame for a fire in Los Gatos, Santa Clara County firefighters said.
Fire crews said gusts knocked down a live wire, which caught a downed tree on fire near the Los Gatos Creek.
The fire is out, and no one was hurt.
Another rain and wind storm is expected to hit the Bay Area Sunday morning.