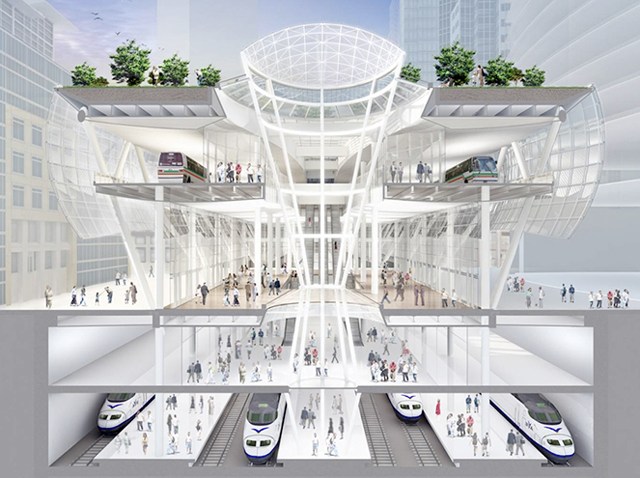 The attorney general's office has stepped into the lovers' tiff between the Transbay Joint Powers Authority and the California High-Speed Rail Authority over where the high-speed train's going to terminate here.
After weeks — no, months — of confusion, the deputy attorney general wrote in a letter that the "Transbay Terminal must be part of the high speed rail system."
So said the voters after all, when they filled in the yes bubble on Prop 1A in 2008. Clarity!
Only problem now is, the legislation didn't define exactly where the Transbay Terminal would be.
Meaning, if all sense doesn't flee this earth and the Transbay Transit Center stays where it's planned at 1st and Mission, perhaps there's still room for one of the alternatives the high-speed rail authority's seeking: that Beale Street wing perpendicular to the transit center.
That's kind of good news for people who thought the fast train was actually in danger of never making it to the Transbay Transit Center, but cold consolation for Rincon Hill residents who are still living "under the cloud of demolition."

Copyright CURBS