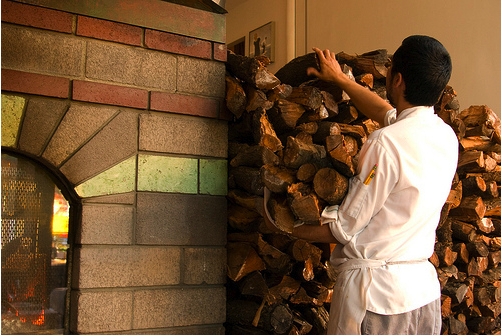 The Bay Area food world is in mourning with the passing of Judy Rodgers, the head chef and owner of San Francisco's Zuni Cafe.

She was 57, and had a lengthy battle with cancer.

Universally admired for her passion and ability in the kitchen as well as her warm demeanor, Rodgers built Zuni into the institution it is today: a landmark restaurant, famous for its mastery of simple dishes like roast chicken and Caesar salad.

Her death was confirmed by the San Francisco Chronicle's food blog.

She first came to the Bay Area in 1974, where she studied art history at Stanford. She came to the kitchen after an epiphany dining at Alice Waters's Chez Panisse. She returned to the Bay Area after cooking in New York City.

Though she made an indelible mark on the food world with her restaurant as well as "The Zuni Cafe Cookbook" -- which took a decade to produce -- Rodgers had admirers beyond the food world.

The newspaper's influential critic, Michael Bauer, was one of many to offer an elegy -- and perhaps the highest compliment possible from the Bay Area's leading food critic.

"Zuni is one of the places I choose to go on rare nights off," wrote Bauer, who added that when he wants to send people to a restaurant that displays what makes San Francisco special, he sends them to Zuni. "It's one of the few restaurants where I can let down my guard and order exactly what I want."
Copyright FREEL - NBC Local Media