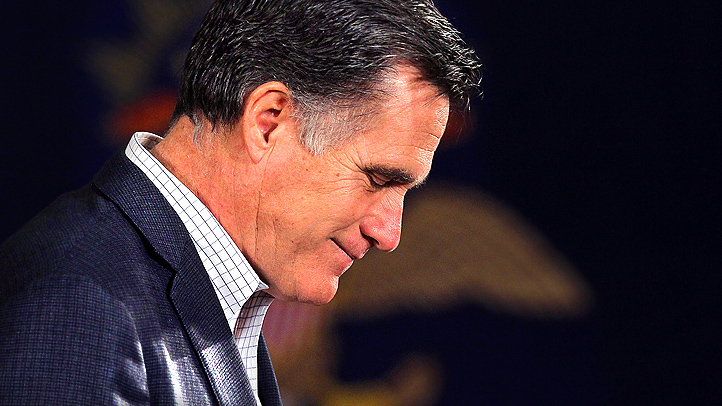 California Republicans are having commitment issues.
Their once-strong support for Mitt Romney is slipping, according to a new poll from the Public Policy Institute of California.
That poll shows likely voters split. Twenty eight percent support Romney, 22 percent back Rick Santorum, and Newt Gingrich scores 17 percent.
That's a big turnaround for Romney, who had 37 percent support in a poll conducted in January. That's raising the possibility that California could be a contested primary, even as speculation grows that the state's election might actually matter in the outcome of the nomination.
In a normal year, that wouldn't happen. Gov. Jerry Brown signed cost-cutting legislation last year that moved California's primary back to June 5, where it had been for decades.
It also reversed a trend of many others states to move their elections earlier in the calendar in order to have more impact.
Four years ago, California was part of the Super Tuesday cluster in early February that determined the nomination of John McCain. It's still unlikely that this contest will be undecided by June.
But this is an election year that's proving harder to predict. Despite Romney's win of six states in this year's Super Tuesday, he wasn't able to make the case that it's time to dial down the drama. Santorum and Gingrich have no interest in going away.
Democrats love this, of course. The longer the primary season plays out, the greater the chance that the eventual Republican nominee emerges battered and having to rebuild his war chest for the fall.
California political junkies love this too, of course. The state's 172 delegates, awarded by congressional district, account for far greater than ten percent of what's needed to clinch the nomination. So California could matter.
In the face of that possibility, Romney, who owns a home in La Jolla, is looking for voter love here..and finding it to be elusive.
Let us know what you think. Comment below, send us your thoughts via Twitter @PropZero or add your comment to our Facebook page.