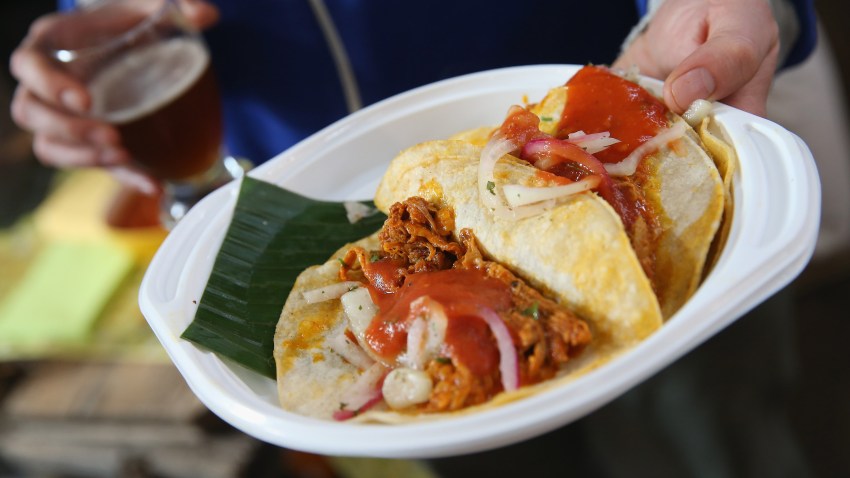 It's not Taco Tuesday, but this Wednesday is still worth celebrating. That's because it's National Taco Day.
In honor of the Oct. 4 celebration, some spots across the Bay Area are offering tasty deals.
Taco Bell: The popular fast food chain, which has locations across the Bay Area, is dishing out a National Taco Day Gift Set. What's included? A Crunch Taco, Nacho Cheese Doritos Locos Taco, Cool Ranch Doritos Locos Taco and Fiery Doritos Locos Taco. The set of tacos will cost you $5, according to the company's website.
On The Border: The restaurant, which has locations in Dublin and Milpitas, will be handing out mini tacos all day long for just 50 cents, according to the company's website. Chicken, ground beef and veggie options are available.
El Pollo Loco: A free taco platter is up for grabs for those customers who purchase something of equal or greater value than the taco platter itself. Customers interested in this offer have to grab a coupon from the company's website. El Pollo Loco has locations scattered across the Bay Area.