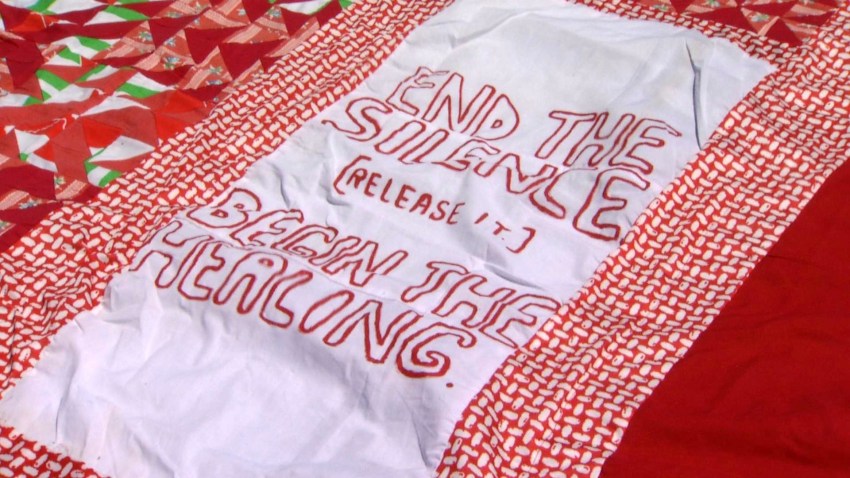 A football field in San Francisco on Saturday transformed into a work of art with the intent of raising awareness about sexual and domestic violence.
Unfolded across the length of the San Francisco City College football field, thousands of survivor stories and messages of support stitched together in red quilt squares spelled out the words "Not Alone." Those words of comfort and inspiration are designed to console the survivors of rape and abuse.

Hannah Brancato, co-founder and co-director of FORCE: Upsetting Rape Culture, which is the artist and activist collective behind the project known as "The Monument Quilt," said the piece has compiled about 2,000 messages since being created in Baltimore back in 2013. Roughly 600 more stories were added Saturday with hopes of driving continued public conversation about sexual and domestic violence.
"We blanket public spaces as a way to demand public space to heal and create a space where communities can support, publicly, survivors and where survivors can reconnect with community," Brancato said.
The quilt will head back to the East Coast this week after completing its seven-city tour across the nation.