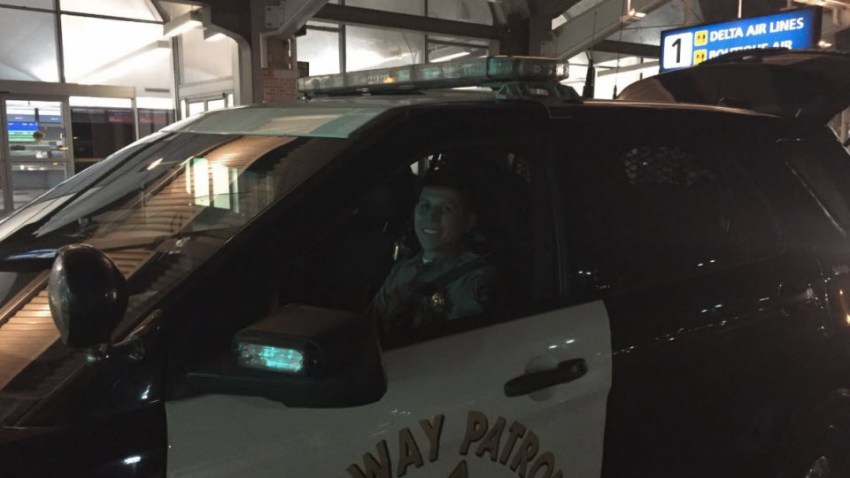 A California Highway Patrol officer made certain that a newlywed couple's honeymoon didn't stall early Saturday morning when he gave them a ride to the airport, according to CHP officials.
The CHP officer was beginning his shift around 5:30 a.m. when he noticed a car stalled on Interstate Highway 580 near the Lakeshore Avenue exit in Oakland with a mechanical problem, officer Herman Baza said. The couple was on the way to Oakland International Airport for their honeymoon flight.
The officer called a tow truck for the stranded car and initially a ride-hailing service for the couple, but according to Baza, the officer realized that the delay would likely cause them to miss their flight, and decided to take them to the airport in his patrol car.
Baza said it's not uncommon for officers to transport stranded motorists to a safe location locally, but trips all the way to the airport are not the norm.
"It was the beginning of his shift and there were not many calls, so he went above and beyond," Baza said.
Copyright BAYCN - Bay City News