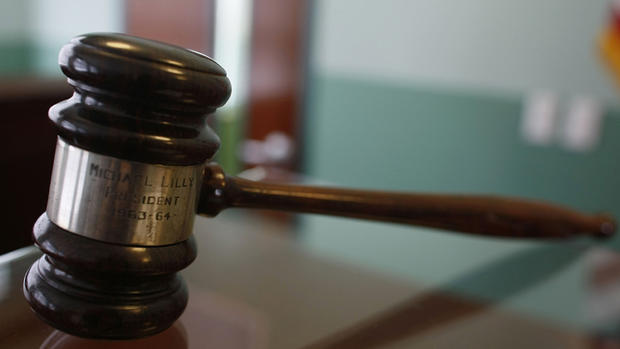 A reputed gang member admitted in court on Tuesday that he fired the shot that killed a 30-year-old woman at a child's birthday and slumber party in East Oakland in 2016 but said he didn't intend to kill her.
Kali Ponder of Richmond, who was 18 at the time and is now 22, is charged with murder for the fatal shooting of Lakeya Venson inside a house in the 9200 block of Sunnyside Street shortly after 1 a.m. on April 10, 2016.
Venson was at a relative's house to clean up after a child's birthday party and the children were still having a slumber party there.
Ponder, who was a running back and defensive back on the football team at De Anza High School in El Sobrante before graduating in 2016, said the shooting occurred at the end of a long night that began when he and his friends, including some of his football teammates, went to a party at a skating rink in San Ramon.
Ponder, who was dressed in gray pants, a white shirt, a gray tie and a gray sweater vest, said a fight broke out at the skating rink and someone from a different group of young men stole a gold necklace that one of his friends was wearing.
Ponder said he was willing to fight with the other group of men to get his friend's necklace back but he backed up and left the scene quickly after one man in that group displayed a gun.
Ponder said he was upset at his friend for getting "punked" and "disrespected" and not doing anything to get his necklace back.
Ponder said he and his friends drove to a gas station to discuss what had happened and then he and one of his friends drove to the 96th Avenue area of East Oakland because a female friend had told him he could get the necklace back if he went there.
Under questioning by his attorney Mark McGoldrick, Ponder denied the allegation by Oakland police that he belonged to a gang and that he knew he was venturing into the territory of a rival gang by going to East Oakland.
Ponder testified that when he got to 96th Avenue he drove up and down the street for about five minutes and then saw a man who he thought was with the group of young men who had stolen his friend's necklace.
Ponder said when he got out of his car he grabbed a gun he kept in the vehicle because, "It was late, it was dark, I didn't know what would happen and I grabbed it for security."
In response to a question from McGoldrick, Ponder said he didn't have a plan to shoot up the house or the people who were inside it.
Ponder also said, "I feel horrible about the killing."
Court adjourned for the day before Ponder could finish testifying about all the details of the shooting.
McGoldrick will continue questioning Ponder when his trial resumes on Wednesday and then Alameda County prosecutor William Layne will cross-examine Ponder.
Copyright BAYCN - Bay City News