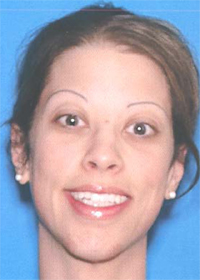 A pregnant Pacifica woman was found dead today by her husband - an apparent victim of a pit bull attack, reports the Chronicle.
The body of Darla Napora, 32, was found at her home on the 500 block of Reina del Mar, said Pacifica police Captain Dave Bertini.
The victim's husband found her around noon, with one of the family's pit bulls standing over her body. He was able to get the dog into the backyard before police arrived, but the animal escaped, charging the officers later.
Police fired three shots killing the dog. The family's second pit bull, which was not believed to be involved in the incident, was removed and taken to the Peninsula Humane Society as a precaution.