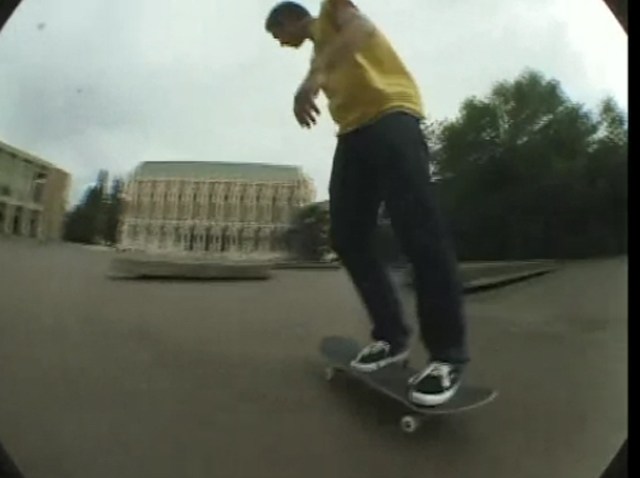 Skateboarders up and down the West Coast have been paying tribute online to one of their own who was killed Saturday morning in a motorcycle crash in San Francisco.

Peter Starrs, 24, died after he lost control of his motorcycle on a connector ramp between Interstate Highway 80 and U.S. Highway 101 at about 12:30 a.m. Saturday. According to the California Highway Patrol, Starrs was ejected from the bike and thrown from the elevated freeway onto surface streets below.

Starrs had moved to San Francisco earlier this year from Seattle, where he was well regarded among the skating community, according to those who knew him.

Sean Motaghedi, the manager of North End Skateshop in Lynnwood, Wash., posted a YouTube video that was shot in Seattle a few weeks before Starrs migrated south and that had received thousands of views.
The video's comments section was active with condolences and memories of Starrs.

"REST IN PEACE PETER, WE LOVE YOU," Motaghedi wrote.

"Such a rad guy - super nice and total ripper. RIP holmes," YouTube member timothydemmon wrote.

"I remember vividly the day I met him at 35th North," wrote YouTube member erikthecoolkid. "It was when the Dalai Lama was in Seattle and we talked for a while about skating, movies and Seattle ... Sorry for his family, friends, 35th and Seattle's loss."

Starrs represented another Seattle skate shop, 35th North Skate, which had posted the same video on its blog in Starrs' memory under the title "Only the good die young."

Word of Starrs' death also was spreading on Facebook. "Its (sic) hella sad to see a homie gone from the park," Marcos Castro Jr. wrote in a public comment. "Shred in Peace Peter Stars."

Bay City News