Families of Santa Clara County jail inmates, community groups and police critics held a rally Friday outside the main jail to advocate for safer jails and to end guard violence after the death of an in-custody inmate, 31-year-old Michael Tyree.
A group of about 50 people came out holding signs that read "Our Jail is a Crime Scene," "Murder in Uniform," and "Protect our People." Organized by groups such as the NAACP, Silicon Valley De-Bug, the Coalition for Justice and Accountability, the group called for systemic changes to prevent tragedies - such as beating deaths - in the jail.
"My son also struggled with mental health," said a man who only wanted to be identified as William and who said he has a son being held at the jail. That could have been him."
The rally comes a day after three sheriff's correctional deputies - Jereh Lubrin, 28, Matthew Farris, 27, and Rafael Rodriguez, 27 - were arrested on suspicion of murder, conspiracy and assault resulting from Tyree's Aug. 27 death. Tyree was schizophrenic, the family's attorney said, and had battled mental illness most of his adult life.
At a news conference on Thursday, Sheriff Laurie Smith laid out the timeline of his death and her profound sadness at what transpired.
"The disappointment and disgust that I feel cannot be overstated," Santa Clara County Sheriff Laurie Smith said at a news conference Thursday. "Because our investigation has concluded that three correctional deputies…are the reason for this brutal murder of Michael Tyree." (Watch the sheriff's press conference in its entirety.)
What Smith outlined was this: Tyree was housed on the sixth floor in the 6B wing of the Main Jail, which is a spot for inmates placed in protective custody or special needs. Tyree had already served his 5-day sentence on misdemeanor theft and drug possession charges. He had agreed to enter a residential treatment program, the Momentum Crisis Residential Treatment Center, a nonprofit for substance abuse. And he was waiting for a slot to open up. The family's attorney said that authorities felt it was safer to keep him in a cell, than send him out on the streets.
On Aug. 26, the correctional deputies were conducting a routine clothing search of inmates' cells. They entered the cell of Tyree, who was alone at the time. Twenty minutes later, they left the cell, Smith said. An hour after that, Lubrin re-entered the cell to check again. At this point, it was Aug. 27. Lubrin at that point called to report a "man down." His incident report shows that Tyree's body was found in the cell, naked and covered in feces and vomit, Smith said. Rodriguez came to drag the body out of the cell. The deputies tried to perform CPR, Smith said. Paramedics came and he was later declared dead.
Smith said that sheriff's investigators began to believe Tyree's death was "suspicious" and that he "may not have died from natural causes." They suspected "foul play," Smith said, and that the three deputies were possibly involved. The three were removed from the main jail and placed on administrative leave.
On Aug. 31, Santa Clara County Medical Examiner Dr. Joseph O'Hara determined that Tyree had died of internal bleeding due to blunt force trauma. At the news conference, O'Hara said Tyree also had severe cuts to his liver and spleen.
The deputies were arrested on Thursday. They are being held without bail. They were moved from the jail where they worked to Santa Rita in Alameda County. According to Smith, each refused to make a statement. Their attorney also declined comment.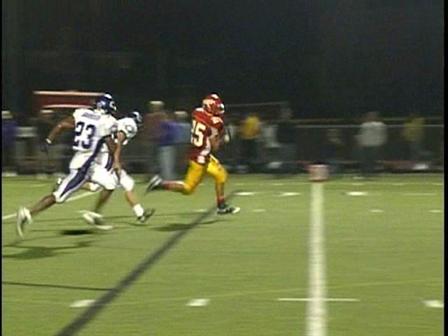 Tyree, who spent his early years in Louisiana, has long struggled with mental illness, family attorney Paula Canny said at the sheriff's news conference, marking the unusual invitation by the sheriff.
"He struggled with mental illness most of adult life, schizophrenia and being bipolar," Canny told NBC Bay Area in a separate interview. "He had a very difficult life. A hard, crummy life."
In the last stretch of his adult life, Canny said that Tyree was in "full-blown fear-base. He was struggling way to keep the voices at bay." She said he often found himself in jail for petty theft and drug use, but "he wasn't an evil, or bad person. He was a kind and sweet guy who struggled with mental illness. But there are no warm and flowery stories to tell."
Tyree's full criminal history wasn't made public, but he had been held in Maricopa County Jail in Arizona in 2012, for failure to appear on a trespassing charge.
Tyree's father was a civil engineer, a career military officer, who moved the family around a lot, and Tyree had been in California on-and-off for the last eight years, mostly in the San Jose area, as a transient, Canny said. His two sisters live on the East Coast.
His father died in 2014. His mother, a homemaker, died in 2013. Tyree finished high school, Canny said, but did not think he graduated college, and he nevr had a professional career.
Canny personally thanked the sheriff for inviting her and for moving so swiftly and for taking responsibility.
"I am so grateful for the recognition for when someone does a wrong thing, a bad thing, even if they are a deputy to be held to the same conduct as you and I."
"This is a tragic sad heartbreaking event," Canny said. "And that Michael Tyree, even though he was an inmate in jail, he was a person of value and inmates are to be respected. Michael was somebody's brother, somebody's son, somebody's cousin, somebody's nephew."
NBC Bay Area's Damian Trujillo and Stephen Stock contributed to this report.