[Editor's note: An earlier version of this story included a tweet that has since been identified as one of 2,700 Twitter handles linked to Russian troll accounts, which appeared in over 11,000 news articles in the run-up to the 2016 election. The tweet has been removed.]

In a show of protest with foreign-born workers across the United States, activists in the Bay Area joined forces by staying home and out of the workplace on Thursday in a national "Day Without Immigrants."
The daylong action from coast to coast is meant to protest against the executive orders President Donald Trump has signed on immigration and show the country what it would be like if there were no immigrant employees in schools, flower shops, grocery stores, doctor's offices, restaurants and more. There are roughly 41 million immigrants in the United States; an estimated 11 million of those who may be undocumented.
The hashtag #DayWithoutImmmigrants was trending on Twitter.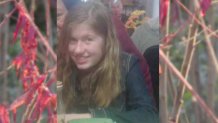 The protest, which invites foreign-born people regardless of legal status to stop working for 24 hours, also hopes to demonstrate the economic impact of Latinos, in particular, in the United States. Studies indicate that if all undocumented people were deported, there would be losses of up to $551.6 million in just one year.
The restaurant industry was leading up the civil rights protest, as many cooks, waiters, bus boys and others in the business, typically hail from other countries.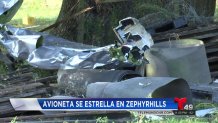 Cory and Sylvia McCollow, who own Nido Kitchen and Bar in Oakland, closed the doors to their "farm-to-table Mexican cuisine," in order to participate in the protest. "We were torn about taking a day of work away from some of our employees," Cory McCollow said. "The hit to bottom line of revenue for today is outweighed by trying to do the right thing and stand up for a good cause, for our staff their families, who wanted to do this to send a message."
Immigrant labor shouldn't be taken for granted — from his wife and head chef Sylvia McCollow, who is the daughter of Mexican immigrants to the lowliest busboy, McCollow said.
"Great food and drinks, going out and feeling fellowship — all that depends on the talent, energy, and creativity of a workforce that's majority immigrant," McCollow said.
In San Jose, the La Placita shopping center kept its doors closed throughout the day.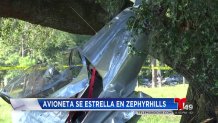 "Although I'm legal here, I'm Mexican, it's my race," said Luciana Martinez, owner of a store in the center. Martinez said that the undocumented population is very important to the U.S. economy, since those immigrants pay taxes.
In the Alum Rock neighborhood, more than 25 merchants closed shop Thursday as part of the protest
Parents in San Jose also kept their kids home from school in a show of force.
Absences in San Jose's Franklin McKinley School District nearly quadrupled.
"It's concerning because it's a large number of students not in school today," Superintendent Juan Cruz said.
The district averages 296 absences daily. On Thursday, absences jumped to almost 1,200, costing the district roughly $38,000 in state funds.
The protest isn't just for Latinos. In Burlingame, the Michelin-rated Rasa, which serves "contempory Indian cuisine," also stayed shut.
"There is no America without immigrants," said owner Ajay Walia. "Especially in our industry it is important to take a stand."
In San Francisco, immigrant rights activists lined the steps of San Francisco City Hall, where Public Defender Jeff Adachi told the crowd he wants his office to be able to provide legal representation for any immigrant who is detained. At any given time, he said that 1,500 immigrants face deportation are in custody in San Francisco, most of them who do not have lawyers to help. "We have to bring the brave ones to come forward and support this legislation," he said, noting that the Board of Supervisors would need to approve his request. Public defender offices in New York and New Jersey provide that service to people there.
The demonstrations are important but quite risky, said Victor Garza, chair of the La Raza Roundtable de California in San Jose.
That's because even immigrants who are legal green card holders have been getting questioned, harassed and rounded up, mostly in Southern California by federal agents, Garza said. Early in the morning, Garza said he's not sure how many immigrants would actually shut down and show up.
"It's very scary for people to go out there," Garza said. "Even if they are legal, they are still afraid. I don't blame them if they don't."
That's why, he said, American citizens should be out there on behalf of everyone else. "It might be immigrants this time," he said. "Next time, it will be you."