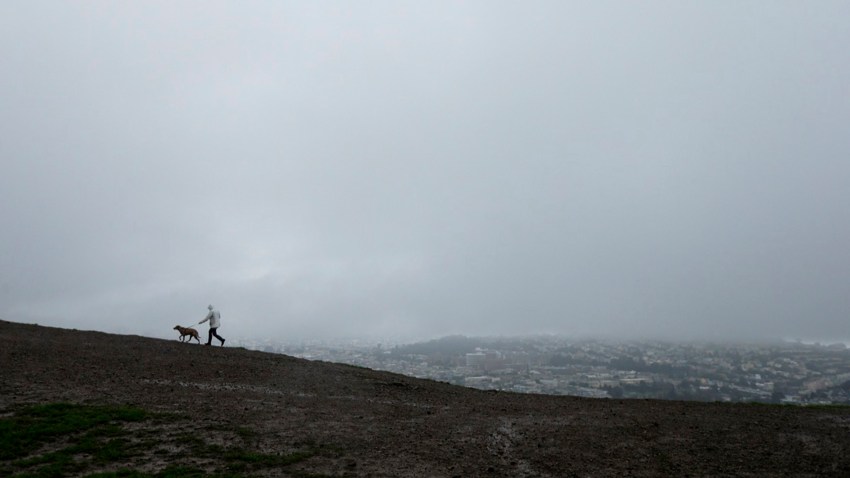 A message of hope and unity emerged on a hill overlooking San Francisco in the turbulent days after Donald Trump's stunning presidential victory.
Many in the Bay Area grieved and expressed their outrage in protests that spanned the East and South bays, San Francisco and the Peninsula. But floral designer Natasha Lisitsa and her husband, Daniel Schultz, took a different approach.
The pair created a peace sign – dubbed Petals for Peace – comprised solely of pink and white rose petals atop the Bernal Heights Hill.
Lisitsa and Schultz, who own Waterlily Pond, an event design and floral art studio, told Bernalwood that the installation was 40 feet in diameter and recycled petals from 10,000 roses that were part of a weekend wedding.
Petals for Peace was meant to be a "gesture of beauty and peace for uncertain times focused on fear, anger, and division," they told the local blog.