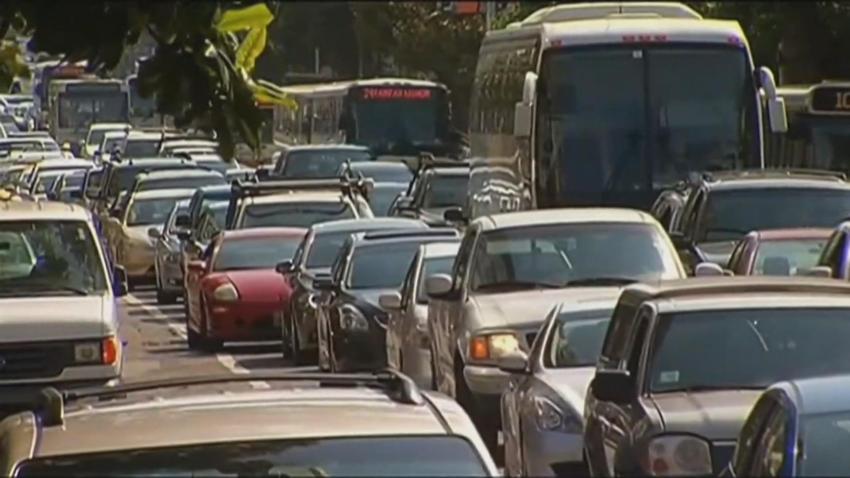 A pedestrian sting performed by five Salinas Police officers on Tuesday resulted in a total of 77 citations being issued to drivers over a 10-hour period.
According to Salinas police, the sting involved having a plain-clothes officer walk in a crosswalk, while uniformed officers waited nearby for the go-ahead to pull over a driver if violated the right-of-way of a pedestrian. A total of 90 vehicles were stopped, according to police.
"This year, we have already had four pedestrians killed in Salinas as a result of a vehicle collision," said Sergeant Gerry Ross in a statement.
"This is unacceptable. Hopefully, this sting operation will change some driving behaviors."
The sting was done at locations where pedestrians have previously been killed or seriously injured, including North Main Street and Navajo Drive, Natividad Road and Sorrentini Drive and the intersection of Abott and Maple streets, Salinas police said.
Ross said officers didn't cite any drivers for "borderline violations". He said all of the citations written to drivers who had a clear opportunity to see the officer crossing the street and had plenty of time to come to a stop.
"All of the citations were written to drivers for blatant, dangerous violations of the law," Ross said in the statement.
The operation was funded through a grant from the California Office of Traffic Safety.
Copyright BAYCN - Bay City News