A group of Mission District neighbors in San Francisco came together last week to spray paint over Vice Media billboard ads they found offensive, Mission Local reported.
The huge ads pasted on various walls around the area depict a picture of a young child with the heading "Right now on TV 8 year olds are getting stoned" and a picture of four shirtless men in a cluster with "Right now on TV Thomas is getting in touch with bears.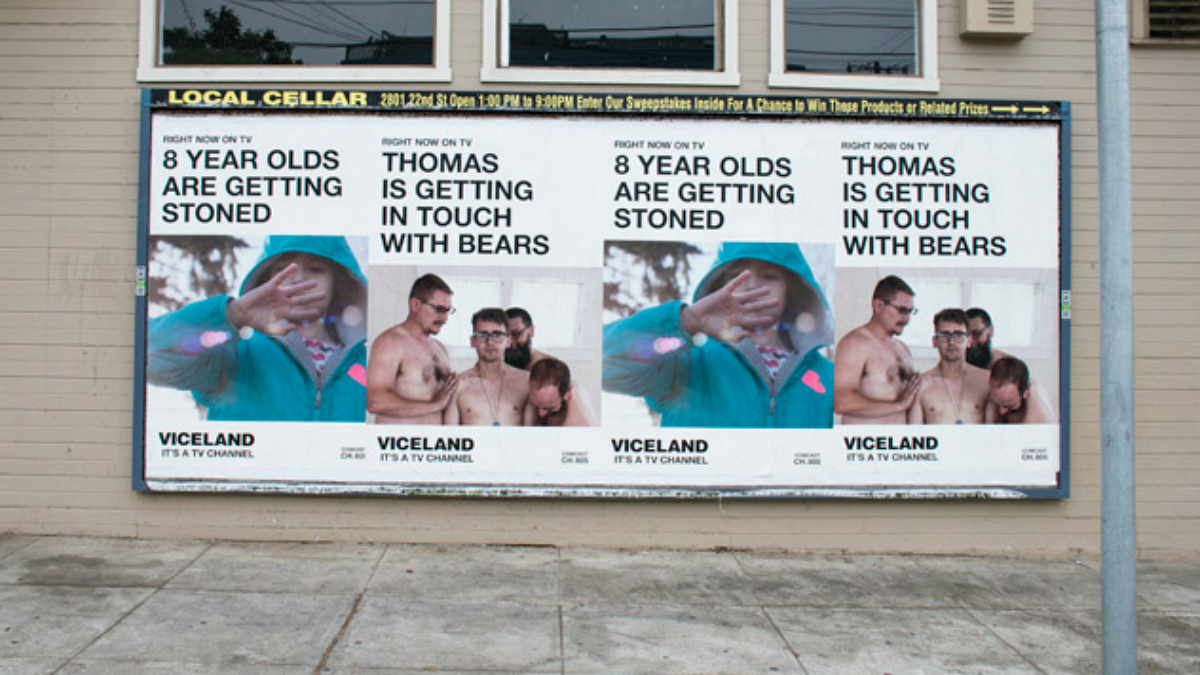 The images are promoting Vice's upcoming show entitled "Viceland," but have raised concerns with locals who are afraid the images are too graphic for children.
In order to control what her children were seeing on the streets, teacher and Mission District resident Cynthia Lasden decided to take matters into her own hands, Mission Local said. Lasden has a 9-year-old daughter, and Lasden told the news site that she wants to be the one to inform her daughter about mature subjects.
"She knows about marijuana, it's not a surprise," Lasden told Mission Local. "I don't have any problem talking about these issues with my kid but I want to choose when."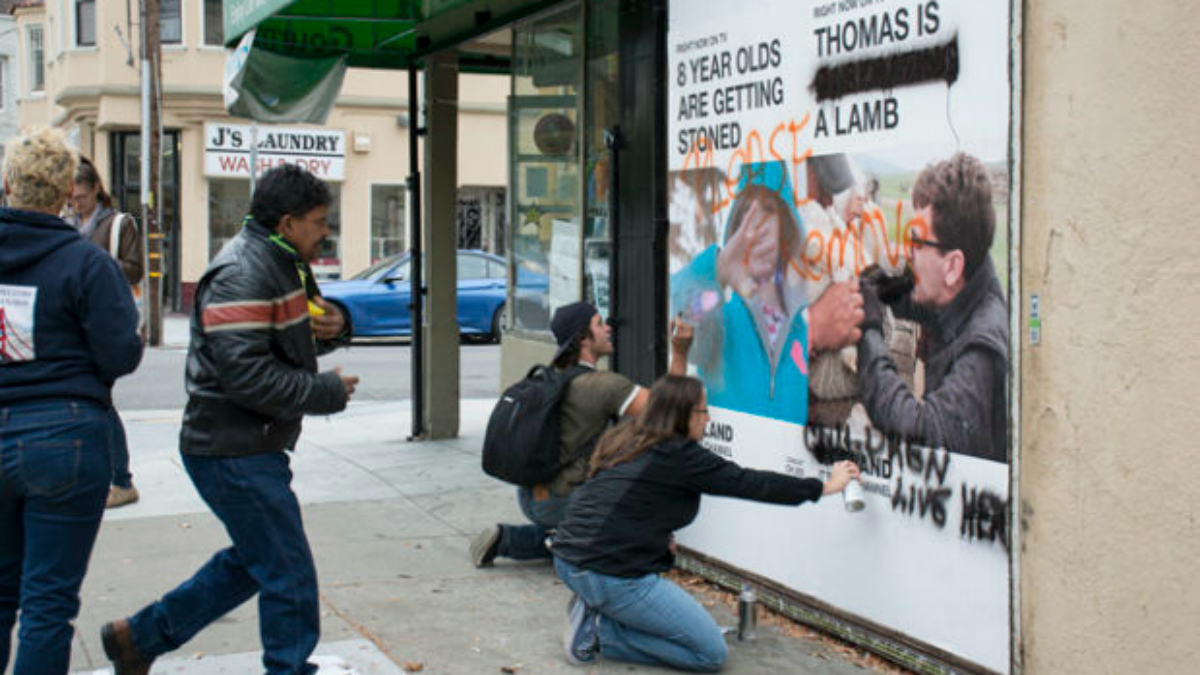 Lasden reportedly assembled a group of her neighbors that also took issue with the ads to make their own adjustments to the writing on the boards. The residents took spray cans to replace the word "stoned" with "library cards" so that the billboard read the tamer headline of "8 year olds are getting library cards." They also crossed out "touch" on the second ad and replaced "bears" with "chipmunks."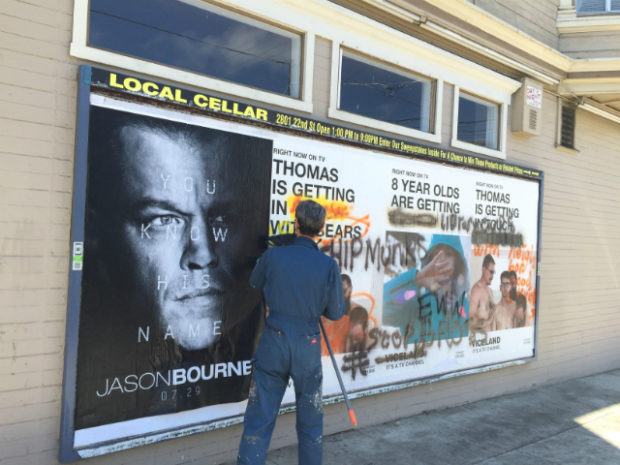 So far, no police reports have been filed about the spray painters' actions. Viceland also didn't comment, Mission Local reported.