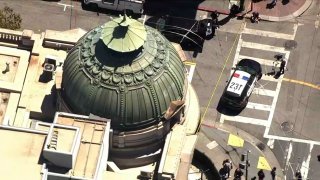 A man suffered life-threatening injuries in a shooting in San Francisco Thursday morning, police said.
The shooting happened at about 10:10 a.m. in the area of Market and McCallister streets, according to police.
Officers who were patrolling the area heard gunshots, police said. They responded to the scene and found the man, possibly in his 40s, suffering from multiple gunshot wounds.
The man was transported to a local hospital.
An investigation is ongoing.
Further information was not immediately available.