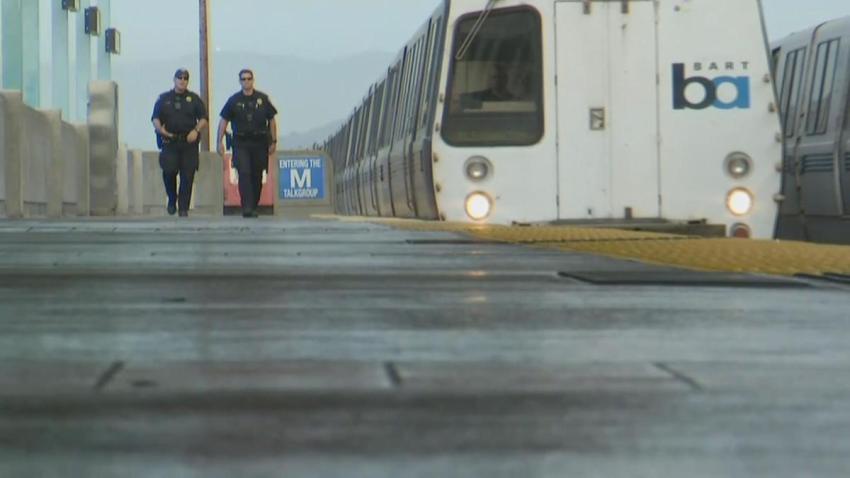 A San Francisco woman sought for theft and arson was arrested last month after being spotted numerous times as she soiled BART trains, according to transit officials.
Police identified the suspect as Ardis Williamson, 68. BART officials were alerted to the presence of the San Francisco woman — accused of being a serial urinator and defecator — when a rider shared pictures and videos of her, spokeswoman Alicia Trost wrote on Facebook.
"So we had officers ride the train each morning in hopes of locating her," Trost said because they can only cite someone after observing the act he or she is accused of committing.
Life of a @sfbart spox: Marshawn Lynch rode last night (and there are pics!) and we arrested a serial urinator (and there are pics!).— Alicia Trost (@AliciaTrost) October 21, 2017
On Oct. 20, the BART rider once again called the transit agency to report seeing Williamson, Trost said. Officers made contact and arrested her on an outstanding $5,000 warrant for theft and a no-bail warrant for arson.
"Quality of life issues impact our riders and we need to keep our system safe and clean," Trost said. "We've heard folks say BART ignores these issues, we do not. We hope this person can now get the help they need."
People who need to use a restroom at an underground BART station in San Francisco can use Pit Stop bathrooms at the street level, Trost said.

Williamson was booked into the Redwood City jail on the warrants and an additional charge for possessing drug paraphernalia, police said.