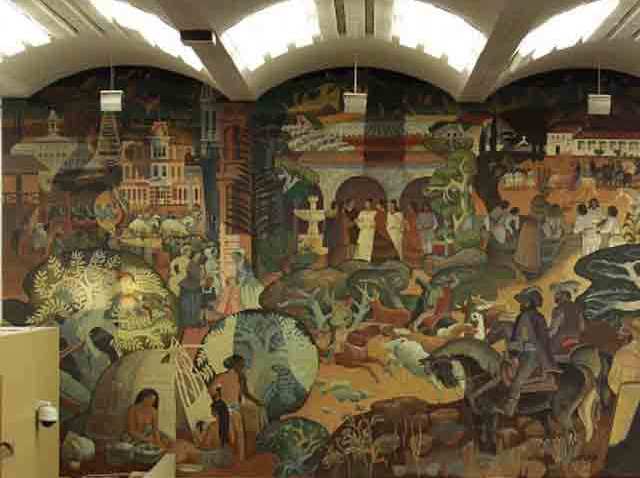 The construction of the San Jose airport has been watched by air travelers and Highway 87 drivers for years.

We are finally nearing the finish line.

This summer, a milestone will be reached when Terminal B officially opens and Terminal C officially closes.

After that comes the wrecking ball. We will have to say bye-bye to the old terminal, Togos and walking on the tarmac after a flight.

Beyond nostalgia, one of the biggest things that could get wrecked by that ball is a massive mural by artist Millard Sheets. The painting has donned the wall of the terminal since 1977. It depicts the history of the Santa Clara Valley and was a gift to the city from the San Jose Mercury News.

The mural was painted on a canvas, but 30-plus years later, the glue can't be peeled off. Art experts have been called in to investigate possible options but it isn't looking good. They aren't sure it's even possible without a Herculean effort and a massive amount of money. Time and money are two things that aren't available.

The city has scheduled a meeting for Thursday night where they will discuss the whole thing. The artist's son will be there as well as art experts. It's at 7 p.m. at City Hall.

Millard Sheets is a well known artist and architect in certain circles. One of his best known pieces is a mural in South Bend, Indiana known as "Touchdown Jesus" to Notre Dame fans. It is affixed to the Hesburgh Library and it located directly behind the goal post.
Lori Preuitt always thought it was cool to be able to walk down a staircase on to a tarmac of SJC. It was like stepping back in time.