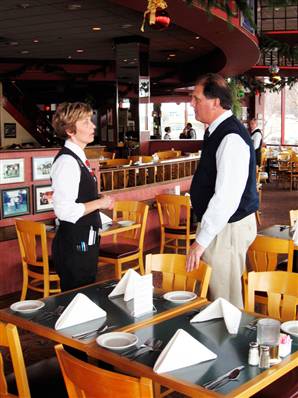 The decision to increase San Jose's minimum wage to $10 is too important to be decided by politicians, the politicians decided. Your turn, voters.

The City Council on Tuesday punted to the November ballot a decision to increase the city's minimum wage from $8 to $10, according to the San Jose Mercury News.

"It should not be 11 people making this decision," said Councilwoman Nancy Pyle, referring to her colleagues and Mayor Chuck Reed, who also supported moving the decision to the voters. "It should be the voters of San Jose."

The proposal will be on the ballot after students from San Jose State University collected signatures. The measure would raise the hourly minimum wage in the city from the current $8 state requirement to $10, with yearly inflation adjustments. It is modeled on San Francisco's 2003 minimum-wage law, the newspaper reported. San Francisco's law includes annual inflation adjustments that raised minimum wage there by 32 cents to $10.24 an hour, the newspaper reported.

Some politicians contend that delaying the decision to the ballot allows for months of "misinformation." Perhaps, but that's the democratic way.

Business leaders said that a hike in minimum wage would also hurt their bottom lines.


Copyright FREEL - NBC Local Media