Diving into the deep end.
For a competitive swimmer, that is not a metaphor. It's simply how they get things started.
Carson Myers has been doing it since she was 9-years-old.
Which if fortunate because not soon after Myers founded her very own volunteer program the deep end is where she found herself.
"At first, I was a little overwhelmed," the 17-year-old from San Jose said.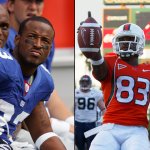 Myer's desire to help others was sparked during her freshman year at Presentation High School when she volunteered at a food drive for San Jose's Sacred Heart Community Service. Coming face-to-face with members of her community without enough money to feed their families was an eye-opener for Myers.
She felt guilty. At least, at first she did.
"Then I kind of realized I don't have to feel guilty. I can step up and do something about it," Myers said.
What Myers decided to do was combine her love of swimming with her newfound desire to help others by offering free swim lessons to children whose families couldn't afford them.
Thanks to the generosity of Swim South Bay, Myers was able to find a place to house her program. She then spread the word around South Bay human services organization and waited for the swimmers to sign up.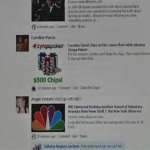 And waited. And waited.
"We actually did not get a lot of signups. We learned very quickly that families didn't have swimsuits or goggles and they weren't able to signup because of that," Myers said.
Once she was able to arrange for donations of the equipment her slots started filling up, fast.
"We now have over 65 swimmers," Myers said.
Myers now works with children from ages 2 to 17. Many of her students have never had a swim lesson before in their lives. Some, have never even been in a pool before.
That was the case for a 15-year-old girl Myers taught.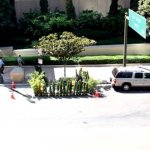 "On the third day we got her swimming across the shallow end on her own.then we moved her to the deep end. She swam across the deep end on her own. Once we finished our first lap she just started crying because she was so overwhelmed," Myers said.
Those are probably not the last tears of joy that will end up the pool this summer. Just like this will probably not be the last time Myers chooses to do good rather than feel guilty.
"The things that I can do can really make a difference and have an impact on these people's lives."