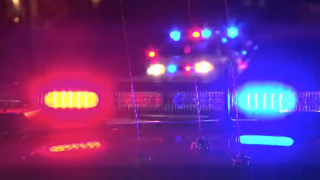 A man was safely taken into custody Monday after an hours-long standoff with police in San Jose.
The incident was reported in the morning on the 4500 block of The Woods Drive where a man was seen brandishing knives, throwing stuff out of the balcony and breaking a neighbor's window, police said.
A young member of the man's family was also confirmed to be inside the home, police said. 
"Patrol, special operations, and MCAT officers have been de-escalating the situation and using crisis intervention techniques to have the male safely surrender," the police department said on Twitter.