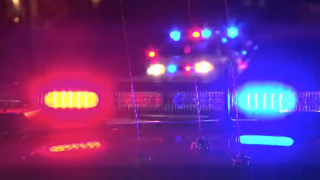 The San Jose Police Department is investigating a Tuesday night shooting that became a homicide when the victim died from his injuries early Thursday morning, according to SJPD.
The shooting occurred in the 2400 block of Monterey Highway near Old Tully Road. When officers arrived at the scene, they located a man suffering from at least one gunshot wound. He was transported to a local hospital with what was a life-threatening injury at the time, police said.
There are currently no suspects identified or apprehended. The motive and circumstances surrounding the incident are under investigation, police said.
The identity of the victim will be released by the Santa Clara County Coroner's Office after notifying next of kin.
It is the city's sixth homicide of 2021.
Anyone with information about the shooting should contact Detective Sgt. Cary #2989 or Detective Ramirez #4201 of the San Jose Police Department's Homicide unit at 408-277-5283.