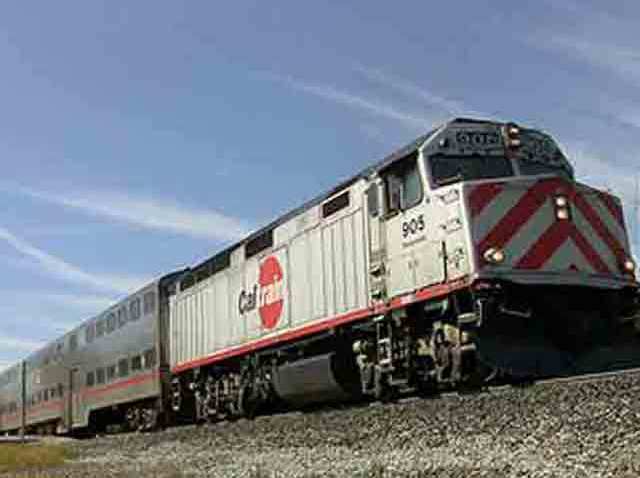 A train struck and killed a man on the Caltrain tracks in San Bruno on Monday night, San Mateo County Transit District spokeswoman Christine Dunn said.
The man was hit by a southbound Union Pacific train at San Bruno Avenue at 7:24 p.m. The death is believed to be a suicide, though the case is still under investigation, Dunn reported.
The death marks the eighth fatality on Caltrain tracks this year.
San Bruno Avenue is a street-level crossing with crossing gates, lights and bells, Dunn said.
The train was headed to pick up freight cars on the way to Santa Clara, Dunn said. It was not pulling any freight cars when the man was struck.
The incident delayed Caltrain service for two hours. Trains were forced to run on a single track around the scene using the northbound tracks. Passengers at the San Bruno and South San Francisco stations boarded from the northbound platforms.
The crossing where the death occurred is one of three that will be altered by the San Bruno Grade Separation Project, which aims to improve safety and alleviate traffic congestion by elevating tracks above the roadway.
The elevation will also affect the crossings at San Mateo and Angus avenues.
A new, elevated station between San Bruno and San Mateo avenues will replace the current station. The project is scheduled to begin in a few weeks.
Caltrain is in the process of installing 250 suicide prevention signs along the tracks. The signs read, "There is Help" and include a number to a local crisis hot line.

Copyright BAYCN - Bay City News